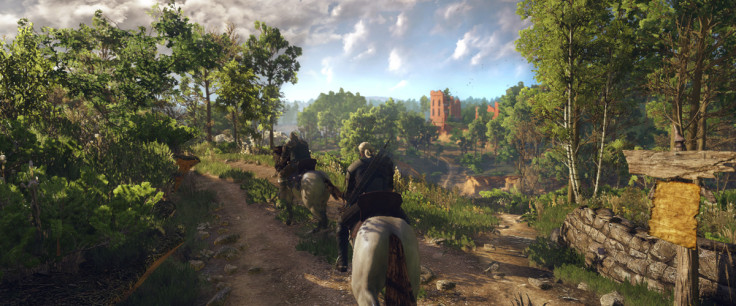 A German ratings board listing has suggested that CD Projekt Red's massive open-world fantasy adventure, The Witcher 3, may be scheduled for a re-release on PC, PS4 and Xbox One that bundles the game with its main DLC expansions.
Update: CD Projekt Red has confirmed The Witcher 3: Wild Hunt – Game Of The Year Edition in a statement, announcing that the game will be bundled "with all the free DLC and updates the game received so far." Game director Konrad Tomaszkiewicz told Eurogamer:
"The Witcher 3: Wild Hunt was a gigantic effort for the entire studio, and both the team and me were amazed by the good reception of Geralt's adventures. Since launch, we've released two expansions, Hearts of Stone and Blood and Wine, which added a lot of new adventures to the already potent mix."
"With all the free DLC and updates the game received so far, including significant changes to the game's interface and mechanics, many gamers have asked us if we're working on some sort of a Game of the Year Edition. I'm happy to confirm - yes, plans are in motion to release such an edition. We'll release more details, including the release date, in the future. In the meantime, I'd like to thank every fan of the game for their support - you're really amazing!"
A Eurogamer source has also claimed that the game is scheduled for a release date of 26 August 2016, which the statement does not seem to confirm or deny. The Witcher 3: Wild Hunt – Game Of The Year Edition was originally spotted on the USK ratings website and shared on Twitter.
The Witcher 3 is certainly a worthy candidate for a Game Of The Year mantle considering the vast amount of praise for the fantasy RPG from critics and fans alike. It proved to be a huge commercial success for the Polish studio, selling four million copies across all platforms in just two weeks.
While it enjoyed plenty of free DLC add-ons, the two main expansions represent significant enhancements on the main game, with Blood And Wine in particular delivering on its promise of "over 30 hours of brand-new adventures" for its gruff protagonist, Geralt.
Tomaszkiewicz confirmed in a recent interview that Blood And Wine would be the final slab of additional content released for the game. The developer plans to turn its attention to its highly anticipated sci-fi RPG project, Cyberpunk 2077, in addition to the free-to-play collectable card game spin-off Gwent: The Witcher Card Game for PC, Xbox One and PS4 that was announced at E3 2016.
For all the latest video game news follow us on Twitter @IBTGamesUK.