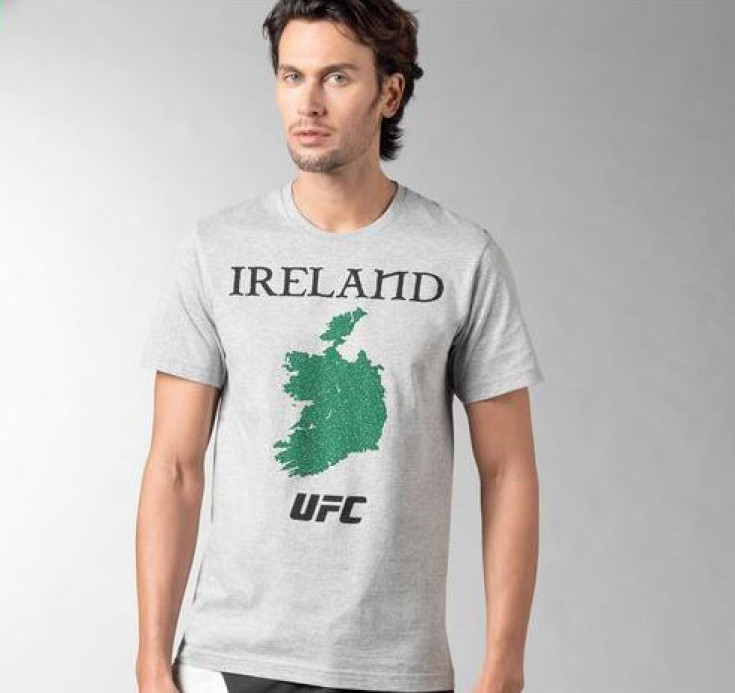 Sports label Reebok has been forced into an embarrassing climbdown after printing an offensive T-shirt showing a divided map of Ireland to promote the Ultimate Fighting Championship (UFC), which will hold an event in Dublin on 24 October.
The company faced harsh criticism over the politically divisive garment and added insult to injury by adding the social media tagline: "Show your UFC territorial allegiance with this UFC Ireland map tee."
The shirt, which retailed at €23 (£16.83), has since been pulled and Reebok UK has issued an apology for the item, calling it a design error. "We sincerely apologise for the offence caused by the UFC Ireland T-shirt. This was a design error and has now been removed," the sports clothing company said in a statement on Twitter.
The full force of the politically charged gaffe, provoked by Reebok when it omitted the historic Six Counties, was encapsulated by UFC coach John Kavanagh who labelled it "stupid and divisive".
He said: "My girlfriend is from Belfast, a city that has experienced a lot of senseless killings on both sides. This type of rhetoric only serves to fuel negative emotions and brings out the worst in us.
"I am happy to see it's been removed from their site and I'm sure future designs will be be more thoughtful... Ireland refers to the entire island, which is made up of the Republic of Ireland and Northern Ireland."
Reebok became the official uniform provider for UFC in December 2014 , in a deal set to last six years. The British athletic footwear and apparel company reportedly paid $70m for the privilege.