Reese Witherspoon turns 40 today (22 March) and we can't think of a better way to celebrate than to watch one of, if not all of her best films. From her most recognisable role in Legally Blonde to her Oscar-winning turn in biographical drama Walk The Line, she's appeared in many hits since rising to fame 25 years ago. With her guest star recurring turn on the hugely-popular sitcom Friends, there's bound to be something to suit everyone in her filmography.

But with a vast and varied bio, how do you choose Witherspoon's top outings? Do you fancy a film with a big dose of romance, or even drama? Or are you just after a few laughs?
To make things easier, IBTimes UK lists the five best performances she's offered up throughout her career, so you can indulge in all things Witherspoon to celebrate her hitting the milestone... First up...
Walk The Line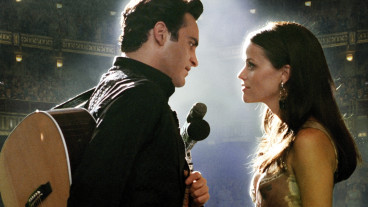 It wouldn't be fair to start with anything other than the film in which Witherspoon earned her first and, so far, only Academy Award for best actress in a lead role, and that film is 2005's Walk The Line.
In it, Witherspoon stars as singer June Carter who meets country music legend Johnny Cash (played by Joaquin Phoenix) on tour and falls in love with him.
The film itself concentrates on the rise of Cash as a performer, beginning with his days as a boy growing up on the family farm, where he struggles under the scorn of his father. As the years pass, Cash winds up in Memphis, Tennessee with former wife, Vivian, and breaks into the music scene after finding his trademark sound. As mentioned, Cash later meets June but Cash's volatile lifestyle threatens to tear their musical and romantic liaison apart.
Throughout this romantic drama, Witherspoon embodies June's mixed emotions towards Cash's drinking and restlessness with a frankness that keeps Phoenix's Cash on his toes. Basically, June provided Witherspoon with a character that allowed her sassy, down-to-earth real-life persona to shine through.
Legally Blonde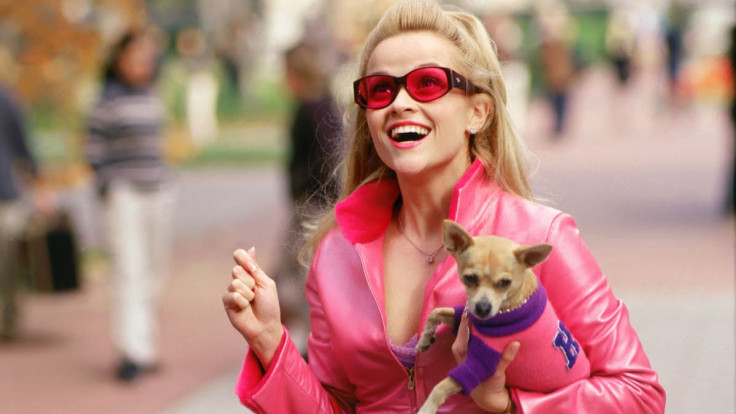 Towards the beginning of her career, everyone knew Witherspoon best as Elle Woods. In Legally Blonde (2001), she plays the lovably ditzy lead, a president of her sorority, a Hawaiian Tropic girl, Miss June in her campus calendar whose biggest triumph so far in life... being a natural blonde. She's dating the hottest, and most popular, fraternity boy on campus and wants nothing more than to marry him and become Mrs Warner Huntington III – setting herself on the path she'd always envisaged for herself. But there's just one thing stopping Warner (Matthew Davis) from popping the question: Elle is just too blonde.
Growing up across the street from producer Aaron Spelling might mean something in Hollywood, but not to Warner's East Coast blue-blood family who pride themselves on their thorough educations and brilliant minds. So, when Warner packs up for Harvard Law and reunites with an old sweetheart from prep school, Elle rallies her resources and gets into Harvard, determined to win him back. But law school is a far cry from the comforts of her poolside and the mall. Elle must wage the battle of her life, for her guy, for herself and for all the blondes who suffer endless indignities everyday.
Wild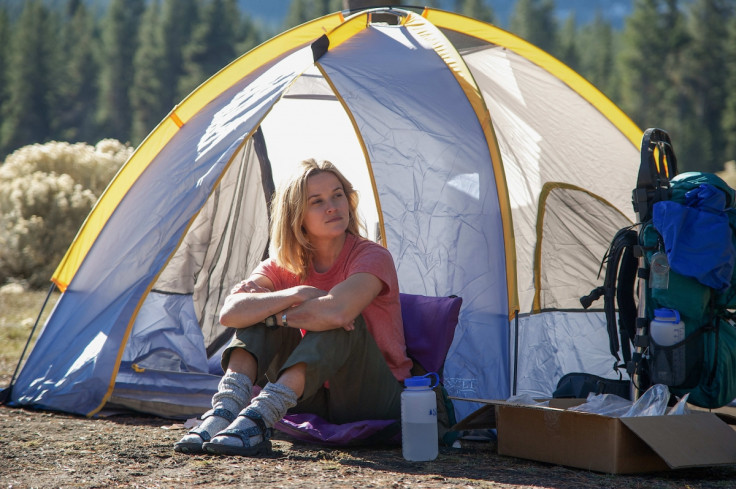 A role as real-life novelist Cheryl Strayed saw Witherspoon receive another lead actress Oscar nomination in the 2014 film Wild. Directed by Jean-Marc Vallée, based on Strayed's 2012 memoir Wild: From Lost To Found On The Pacific Crest Trail, our is lead driven to the edge by the loss of her beloved mother (Laura Dern), the dissolution of her marriage and a headlong dive into self-destructive behaviour.
In an attempt to deal with her overwhelming grief and disconnection with life, Cheryl makes an ambitious decision to halt her downward spiral and put her life back together again. With no outdoors experience, a heavy backpack and little else to go on but her own will, Cheryl sets out alone to hike the Pacific Crest Trail - one of the country's longest and toughest through-trails - with expectedly uplifting results.
Pleasantville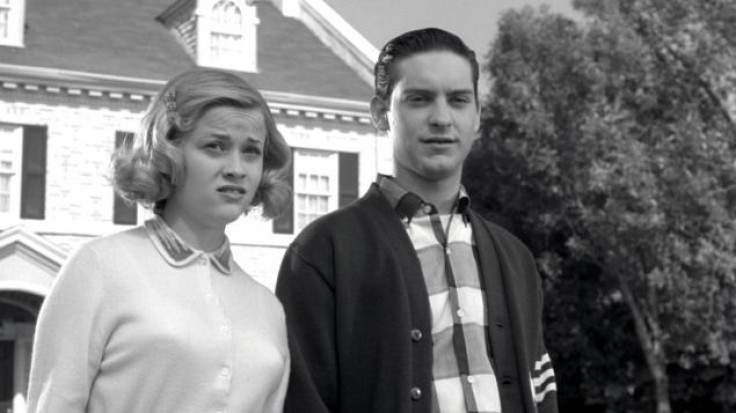 Early on in her career, Witherspoon bucked typical movie trends and starred in the 1998 fantasy, comedy drama Pleasantville which became a somewhat loved gem that sat a little differently to most films at the time.
Directed by Gary Ross (The Hunger Games), it tells the story of high school student David (Tobey Maguire) and his sister Jennifer (Witherspoon) who are provided with a means to escape their humdrum reality into a black-and-white TV programme, by a a mysterious television repairman. While David initially takes to the simplistic, corny world of the show, Jennifer sets about jolting the characters with doses of reality that unexpectedly bring a little colour into their drab existence.
Cruel Intentions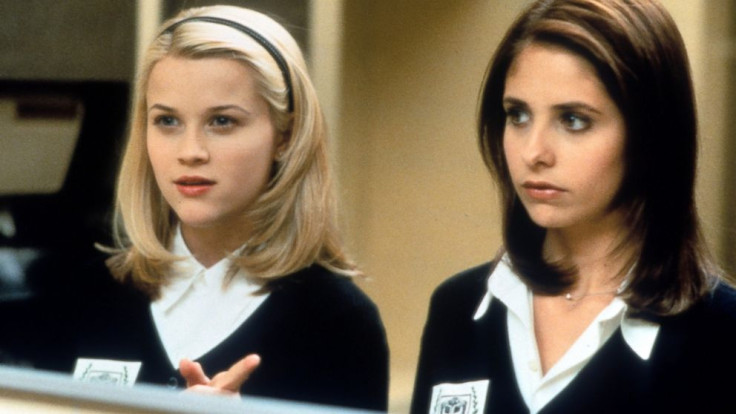 Long before NBC announced a Cruel Intentions television series was in the making, it was a pretty good 1999 movie starring Witherspoon alongside Ryan Phillippe and Sarah Michelle Gellar.
Directed by Roger Kumble (The Sweetest Thing, Pretty Little Liars), the creepy teen drama centres around Kathry Mertieul (Gellar) and Sebastian Valmont (Phillippe), a pair of seductive, manipulative step-siblings who always get exactly what they want whenever they want it. One day, Kathryn makes a bet with Sebastian that she thinks he will never win: Sebastian must bed Annette (Witherspoon), the headmaster of their school's innocent daughter, before the end of summer break.
But there's one huge problem, Annette has stated that she would wait until love and marriage to sleep with a man. If Kathryn wins, she gets Sebastian's vintage 1959 Jaguar Roadster. If Sebastian wins, he gets Kathryn, the only girl he knows he'll never have.
For more entertainment news follow A-List on Twitter @Alistinsider