Twitter has provided a platform for celebrities to share the most outrageous photos, air their dirty laundry and write the most inappropriate things. Over the last 10 years, we have seen it all from Kanye West's epic rants to Taylor Swift sniping back at Nicki Minaj, while Katy Perry has proved herself to be more popular than the entire population of the UK.
As the social media giant celebrates its 10th birthday, IBTimes UK looks back at some of the most entertaining and outrageous celebrity Twitter moments.
Kim Kardashian's belfie
The social media queen gave a whole new meaning to the regular selfie when she unveiled her post-baby body for the first time. Four months after giving birth to her daughter North, Kardashian, 35, got into a very revealing swimsuit, stood in front of a mirror and took a photo of her figure from behind. It was the tweet that spawned a thousand memes and became one of the most shared photos in Twitter history.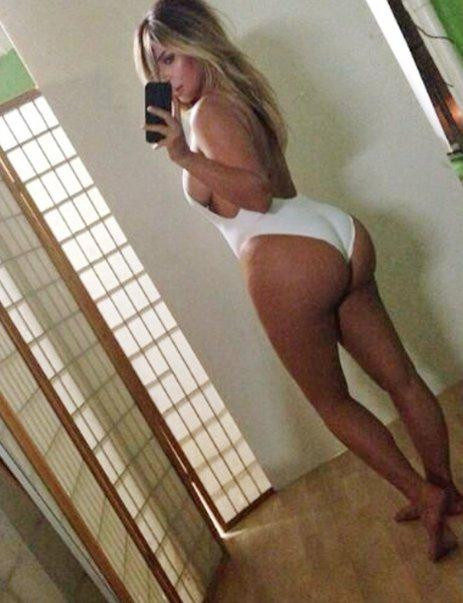 Kanye West rants
The rapper has entertained his followers over the years from the downright hilarious: "I specifically ordered persian rugs with cherub imagery!!! What do I have to do to get a simple persian rug with cherub imagery uuuuugh," to the terrifying: "You own waves???? I own your child!" Never stop, Kanye. Never stop.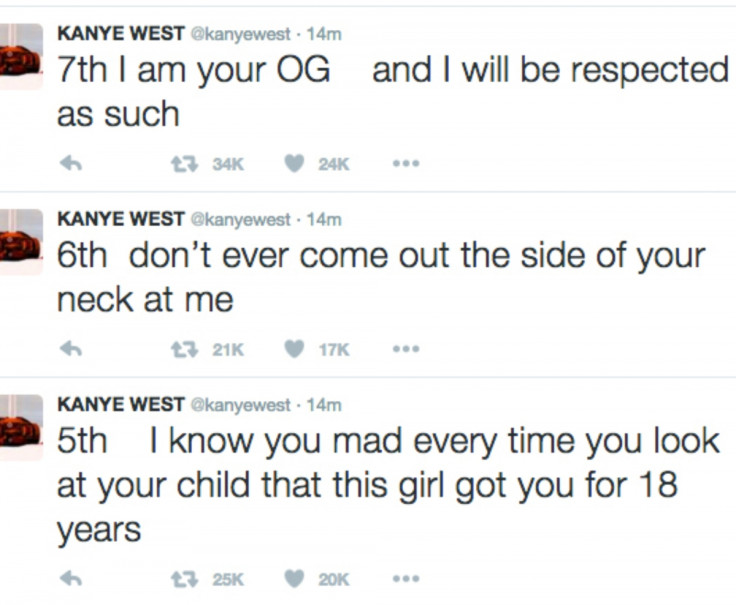 Oscars 2014 selfie
Ellen DeGeneres broke the Internet while hosting the Oscars 2014 when she rounded up a few somewhat known actors, you know, Julia Roberts, Jennifer Lawrence, Brad Pitt, Kevin Spacey and Meryl Streep, to pose for the ultimate selfie. So far, the photo has clocked up more than 3.3 million retweets.
The celebrity feuds
Over the last 10 years, there have been too many celebrity Twitter feuds to list but there are a few which stand out. There was the time Taylor Swift gave the perfect response to Nicki Minaj who appeared to chastise the singer for getting a MTV VMA nomination.
Rapper Meek Mill launched what became one of the biggest rap feuds in history when he accused Drake of using a ghostwriter.
Amber Rose got everyone talking about speculating about Kanye West's sex life when she revealed one very particularly intimate detail about his bedroom antics.
Anna Kendrick and Ryan Gosling
The actress' Twitter is funny at the best of times but she really caused a stir with a tweet about her screen crush Ryan Gosling in 2013.
Rob Kardashian calls out Rita Ora
The break-up between Rob Kardashian and Rita Ora turned extremely bitter in 2012 when the reality star accused the British singer of sleeping with a number of men, writing: "She cheated on me with nearly 20 dudes while we were together... But I mean 20?!!!!" Kardashian deleted his tweet but his words stuck.

Katy Perry reaches milestone
The Dark Horse singer has more pulling power than the likes of Justin Bieber, Rihanna and Kim Kardashian as Perry is the most followed celebrity with more than 84.8 million fans watching her every tweet. In case you were wondering, that is more than the population of Germany.