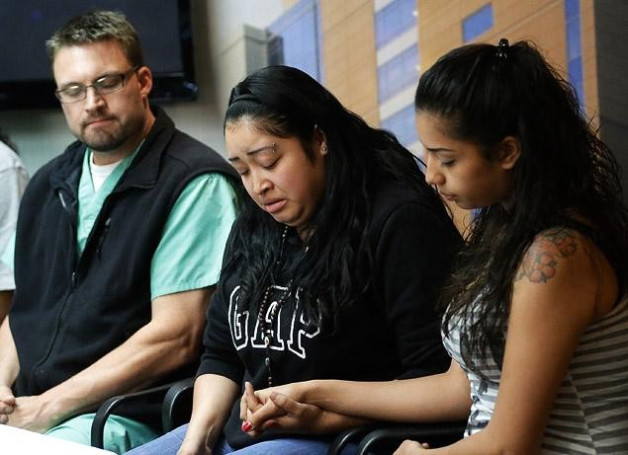 Ricardo Portillo, a football referee died after he was punched by a teenager after showing him the yellow card.
The 46-year-old of Salt Lake City, died in hospital after falling into a coma following the assault during the match in Taylorville, Utah, police said.
A 17-year-old is being held in a juvenile detention centre on suspicion of aggravated assault, and police say they are considering bringing additional charges.
The trouble flared during a youth match at Eisenhower Junior High School in Taylorville, when Portillo showed a yellow card to the player after he had committed a foul.
Portillo was struck as he wrote down the offence in his notebook, witnesses said.
"The suspect was close to Portillo and punched him once in the face as a result of the call," said police spokesman Justin Hoyal.
"Formal charges will be screened early next week with the Salt Lake County District Attorney's Office. Since Portillo has passed away additional charges will be screened in connection with his death," the official added.
Portillo's daughter Johana, 26, who was not at the game, said she was told by witnesses that the youngster struck her father in the head after his offence was called.
"When he was writing down his notes, he just came out of nowhere and punched him," she said.
Dr Shawn Smith of the Intermountain Medical Centre in Salt Lake City, said Portillo had been listed in critical condition after suffering a swelling to the brain.
He had initially complained of dizziness, and began coughing blood shortly afterwards, according to witnesses.
"He was laying on the ground, on his left side in a foetal position," said another police officer, Jason Huggard.
"Ricardo was complaining of pain in his face, back and [of] being nauseated. He had spit up a small amount of blood in his saliva."
Portillo had been in a coma for six days untilhis death on Thursday.