The Dutch government has increased border controls in an effort to keep tabs on the "stream of refugees" towards the Netherlands and those planning to travel through the country. Although the government claims the new controls are mainly to observe the routes people are taking, it is stationing police officers from special force the Royal Marechaussee to do so.
"This is a method to quickly be able to see whether the stream is relocating towards the Netherlands. This is how we check if smugglers are trying to get another route and we try to block their efforts," State Secretary for Security and Justice Klaas Dijkhoff told newswire Algemeen Nederlands Persbureau.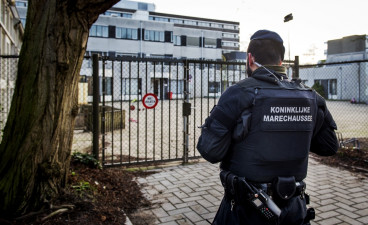 The king of the Netherlands, Willem-Alexander, said in his budget speech – which mostly dealt with the country's financial situation – on the traditional Prince Day (Prinsjesdag) that cross-European sanctions are needed to deal with refugees.
He said: "The stream of refugees is growing quickly and it is not allowing a patient attitude. The current situation is creating tensions in Europe. This requires strong choices for limiting the stream [of people] and a better distribution between member states."
He said that across Europe, countries should work together and all member states should take in account the pressure coming from the refugee crisis. Willem-Alexander said: "Only [through cooperation] we can do justice to the humanitarian aspect and to the public support in the Netherlands and other European countries."
In a strongly pro-Europe speech, written by Jeroen Dijsselbloem, the Dutch finance minister and president of the Eurogroup, Willem-Alexander also mentioned the threat of radicalisation and terror attacks in Europe, which he said "is putting society under pressure".
He added: "This is not only risking the safety of people, but also the bottom line for lack of trust and a threat to social cohesion in our country. We have to prevent that conflicts abroad have a polarising effect on our Dutch society. It is vital that we defend ourselves against that. That is why the cabinet is putting aside extra money for operational projects from security services, gathering and analysing information, and enforcing the prevention policy."