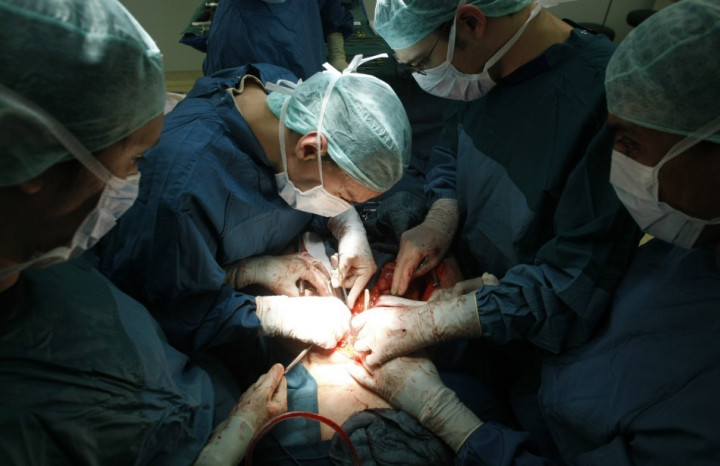 Registered donors will be given higher priority on waiting lists if they need an organ transplant, should NHS plans to boost registration go ahead.
The NHS has released its strategy to improve organ donation over the next seven years to bring the UK up to "world class standards" for transplant surgeries.
Since 2008, organ donation rates have increased by 50%. However there are around 7,300 people in the UK currently waiting for an organ transplant and around three people die every day while waiting for an organ - equating to around 1,000 per year.
The new NHS blueprint, entitled Taking Organ Transplantation to 2020 - a UK Strategy, aims to improve consent rates from families from 57% to 80% and create a shift in behaviour regarding organ donor registration.
The Welsh government recently passed a bill meaning all people will be organ donors unless they opt out of the scheme. The latest UK strategy report says it is not planning to introduce a similar system yet, but said it will evaluate and learn from the Welsh bill.
"As a society we need to recognise that without organ donation there can be no transplantation," the report says. "Indeed, when a family refuses to support a relative's wish to donate or is unwilling to make the decision on his or her behalf, someone else will die.
"This strategy aims to provide the leadership, education and recognition that will make UK citizens proud to donate.
"This is particularly relevant for people from Black, Asian and Minority Ethnic communities, who represent 27% of those on the waiting list but only constitute 5% of organ donors."
Is it fair to take if you won't give?
The report suggests that to change attitudes towards donation, the government may have to introduce "radical" plans, such as developing a priority waiting list. It recommends that "there should be national debate to test public attitudes to radical actions to increase the number of organ donors.
"For example, whether those on the Organ Donor Register should receive higher priority if they need to be placed on the transplant waiting list."
Some people who wish to be donors but who have not registered are not used for transplants because their families refuse - they feel that they should not give away their organs without knowing the person's wishes.
It is unclear why some people do not want to donate their organs - all major religions in the UK support the principle of organ donation and transplantation.
Another option being considered is overriding a family's decision if the person is a registered donor.
Sally Johnson, director of organ donation and transplantation at NHSBT, said: "A revolution in public attitudes to organ donation is essential if the UK is to ever match the best in the world.
"We urgently need a radical change in donor and family consent. Almost everyone would take an organ if they needed one - but only 57% of families agreed to donation when they were asked.
"We need to have a serious debate in our society about our attitudes - is it fair to take if you won't give? Is it acceptable that three people die a day in need of an organ? Is it right to allow our organs to be buried or cremated with us when they could save or improve the lives of up to nine people? Why when the majority agree with donation, don't we act?"