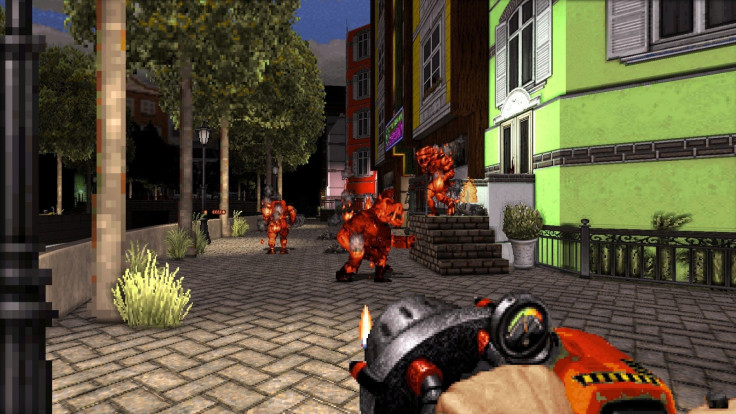 If you still care about Duke Nukem, it might interest you to know a new game may be in the pipeline. A website has appeared that strongly hits at a new outing from the Duke, set to be revealed on Thursday 1 September, to mark 20 years since he swaggered onto our screens in Duke Nukem 3D.
There venerable excrement-storm that surrounded 2011's Duke Nukem Forever rightly left us assuming that it was the final nail in the coffin for the foul-mouthed, buzzcut-donning antihero, but it looks like he's not hanging up his sunglasses just yet. DukeNukem.com, which appeared online on Thursday, features a countdown timer to 2 September alongside a banner reading "Happy 20th Anniversary".
The Duke Nukem Facebook page has also suddenly sprung back to life, meanwhile a dedicated Twitter account has appeared under the handle @dukenukemgame.
Over on Reddit, forum user Tezla55 claims the new game being teased is a redux of 1996's Duke Nukem 3D called Duke Nukem 3D: World Tour. According to this person, who claims that someone leaked the information to them, the game is being developed by Nerve Software, a company co-founded by ex-id Software employee Brandon James.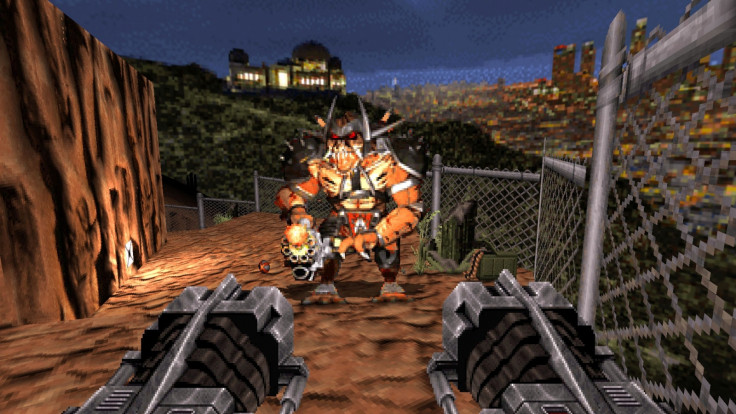 Also included are links to images, which Tezla55 claims are legit screenshots from the game. He/she was apparently told of them: "These are official. This is a Duke 3D remaster. In many ways, you can look at this game as a Duke Nukem 3D remix as there will be a lot of new/original content added in as well.
"From my understanding, these screens are just a handful out of a bunch of press shots that will be coming out in the following days."
You can view all the screenshots posted to Imgur here.
For all the latest video game news follow us on Twitter @IBTGamesUK