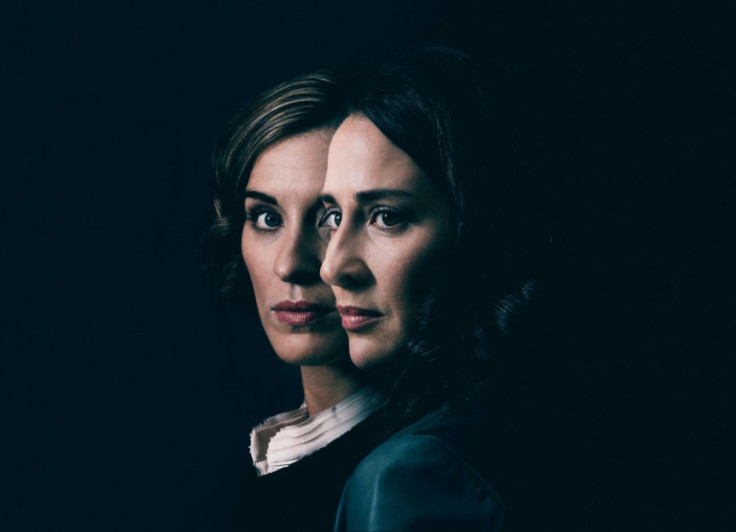 It's the BBC1 series that has everyone talking, and the last episode of the three-part maternity drama – starring Morven Christie and Vicky McClure – airs tonight (14 March).
New mother Ellen (Christie) attempts to convince everyone around her that she is not paranoid and that there is a hidden side to Paula (McClure). And after Paula confesses her secret, Ellen believes she has the proof she needs to reveal the former's true character. But unlucky for Ellen, the rest of the office turns against her and she is forced to leave for good.
As their relationship continues to disintegrate, Ellen fails to convince everyone that Paula – who is attempting to drive a wedge between Ellen and her husband – is out to get her. She even goes as far as to question the paternity of their baby daughter.
In shocking upcoming scenes, Paula pushes herself down the stairs and blames Ellen, which leaves her fighting for her career and family as every part of her life falls to pieces.
Some fan theories about the show include the real truth about Paula's daughter, Caris. Many viewers have come to the conclusion that Paula's beloved 10-year-old daughter isn't real. It's rumoured that she either never existed or died as a baby, which explains Paula's obsession with Ellen and her new-born baby, Leah.
One fan wrote on Twitter: "I'm guessing Caris is dead, Paula can't accept it and 'borrowed' a child to pass off as her! Can't wait for next week!" as another said: "Anyone else think Caris goes on a suspiciously large amount of sleepovers?"
As for who killed Kay Gillies, fans suspect Paula, while others suspect it was David who killed his wife after losing his cool with Ellen.
The Replacement concludes tonight at 9pm on BBC1.