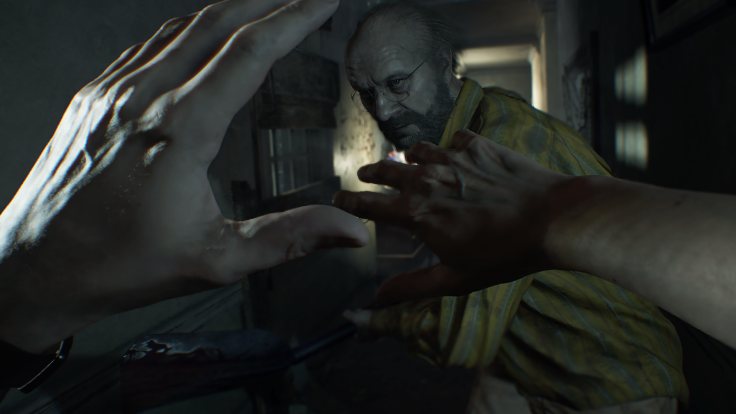 The first major release of the year ahead is undoubtedly Capcom's Resident Evil 7: the long-awaited sequel that takes the beloved series back to its more terrifying survival horror roots.
Set in a dilapidated mansion, operating at a much slower pace than the more action-orientated Resident Evil 5 and 6 and with a new first person perspective, it seems the new game could easily have been a reboot for the series.
It isn't however, and series producer Masachika Kawata has explained why.
"If you look at just the gameplay that's been shown so far, you may think of it as a reboot at first, but the story and narrative have shaped up to fit the series as a numbered title," Kawata told Game Informer.
"It is still a Resident Evil title, which draws on the series' roots of horror, exploration, puzzles, and combat while offering something new.
"Rather than playing it safe and sticking with what we're used to, we strived to create something new that would impact players in a different way with a more immersive, personal experience. We wanted to create a game that really pushes survival horror to the forefront and focus on what makes a game scary, while still being a fun and entertaining experience from a gameplay perspective."
Asked about the shift away from bombastic action, Kawata said: "We had three consecutive Resident Evil titles filled with action, and we figured this would be a good time to switch gears and challenge ourselves to do something new.
"The past few titles have increased to a grander scale, and as we approached the 20th anniversary and evaluated the series' legacy and roots, we were inspired to create something more personal this time around. What better way to celebrate the franchise than to return to its roots in survival horror and take it in a new direction with an immersive, terrifying experience.
"We've made a lot of effort to really strengthen the core of survival horror to the fullest, so you'll get the sense that this truly is a Resident Evil title when you get your hands on it. This game also embodies one of the central themes of Resident Evil which is the balance of tension from fearful situations with the relief from being able to overcome them."
Resident Evil's 20th anniversary fell on 22 March 2016 and was celebrated throughout the year with re-releases of Resident Evil 4, 5 and 6 on PS4 and Xbox One, and the announcement of 7 at E3 in June.
The latest Resident Evil title follows Ethan Winters, a new character whose search for his wife Mia leads him to a dilapidated Louisiana plantation mansion, which is home to the truly twised Baker family.
Resident Evil 7 is set for release on 24 January for PS4, Xbox One and PC.
For all the latest video game news follow us on Twitter @IBTGamesUK