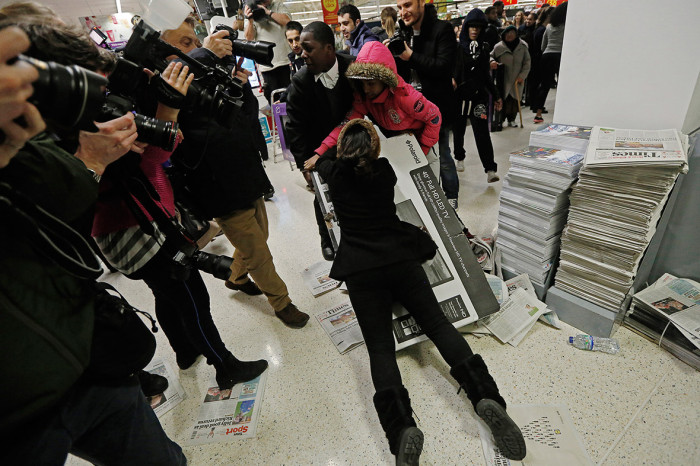 As Black Friday segues remorselessly into Cyber Monday, online shoppers are being advised to make sure deals which seem like bargains are as good as they seem.
Retailers are being accused of a variety of misleading practices, including claims products can't be found cheaper elsewhere, restrictive returns policies and raising prices so they can claim to have slashed them later on.
Martin Lewis, who created consumer website Money Saving Expert, says the only way shoppers can ensure they will get a bargain if they have already planned to purchase the item in question.
"If buying for Christmas, check if the store has a discount code for all items," he tells The Sunday Times. "Because Christmas is the most expensive time of year to shop, benchmark prices are at their highest, so if you don't need something immediately, it's probably not the best time to buy and you might be better waiting for the January sales."
The newspaper used price-tracking websites to analyse prices online and found that many are now being offered at higher prices than a month ago – yet are advertised as bargains.
One example was a Peppa Pig laptop, advertised on Amazon at £14.54, down from £24.99. On 13 November the same item could be purchased on Amazon for £11.99.
Online shoppers are also advised to check returns policies closely. Some stores allow 28 days to return items bought in-store, but just 14 days to return the same item online.
Despite the potential pitfalls, shoppers are still able to obtain stunning bargains online.
Amazon says it is offering more than 3,000 bargains this weekend which will save consumers millions. A study by the Centre for Retail Research in association with MasterCard predicts the total online spending between Friday 28 November and Monday 1 December could reach £1.32bn.
There was pandemonium on Friday as bargain-hunters fought to get the best bargains, with police describing some shoppers as being "like animals."
However, retail analyst Richard Hyman says the Black Friday/Cyber Monday shopathon shows retailers are at the mercy of consumers.
"Black Friday is idiotic from a business point of view and another example of how more power is going to the consumer," Hyman tells the Sunday Times. "It might make sense in America where it marks the start of the festive trading period, but it doesn't make sense here where Christmas is becoming more and more price promotional."