A retired nurse and great-grandmother was knifed to death in her own home just 10 miles from a similar killing that occurred two weeks ago.
West Midlands Police have launched murder investigations after 74-year-old great-grandmother, Anne James, was found dead in Walsall on 28 February.
This followed another suspected murder of mother-of-two Sarbjit Kaur, 38, who was killed at her home in Wolverhampton on 16 February.
The force say that James, a retired nurse and charity worker, suffered knife injuries at her cottage, in Doveridge Place, Highgate, before her body was found at 6.15pm.
She was pronounced dead at the scene and a post mortem examination will take place.
James was a director for The Haven charity which helped vulnerable women and children who were victims of domestic violence and had been director of three charities since her retirement.
Her heartbroken family said in a statement to West Midlands Police: "We are all devastated at the loss of a loving wife, mum, grandma and great grandma. She was an amazing, generous, kind, and much loved part of our family; she will be very sadly missed".
Detective Superintendent Tom Chisholm said: "This appears to be a shocking, violent attack on an elderly lady in her home.
"Mrs James has been described as a kind and loving lady...her family are devastated and can't understand how anyone could do her any harm.
"We have conducted house-to-house enquiries and are in the process of seizing local CCTV footage that will hopefully help us build up a picture of what happened yesterday around her home address."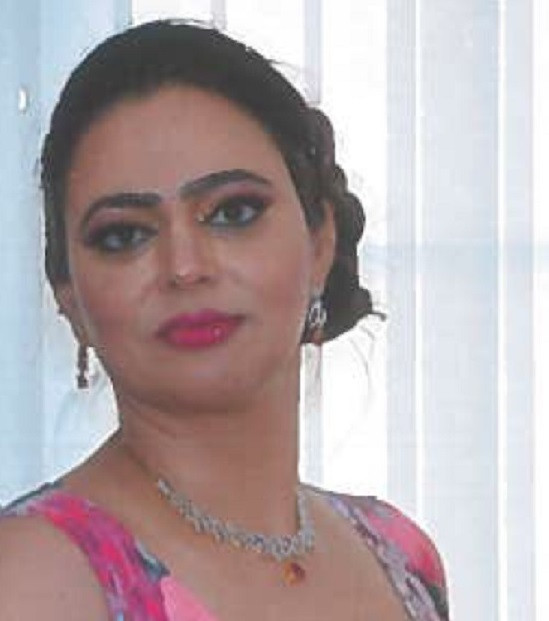 Police said they are not currently treating the killing of Kaur and James as linked and extra officers had been brought in since the death of Kaur, in Rookery Lane, Wolverhampton.
She had been discovered unconscious by her husband and step-children inside their home at around at 4pm on Friday.
The property was ransacked and a number of items, including jewellery, had been stolen and police said that Kaur had been assaulted and subsequently pronounced dead at the scene.
She was last seen alive be her husband at around 9am before he went to work.
Anyone with information is asked to contact West Midlands Police's Homicide Team on 101 quoting log number 1636 28/2.