Revamped Apple TV, iPhone 6S and iPad for business: What to expect from 9 September Apple event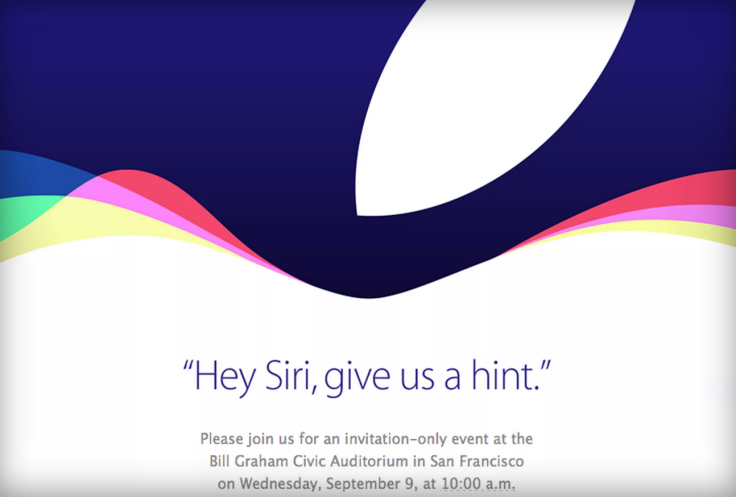 As always ahead of an Apple press event, much has been written and speculated about the devices to be unveiled at the Bill Graham Civic Auditorium in San Francisco next week (9 September 2015). But put to one side the supply-chain sources, Photoshopped images and wanton wish-lists for a moment, and some strong patterns do begin emerge. While Apple likes to lead from the front, it too must take its cues from industry trends and the habits of its user-base.
So, based on our analysis of previous Apple launches, its current line-up and the directions that its markets are headed, here's what we firmly believe will be revealed on stage on Wednesday 10am PDT (6pm GMT).
An iPad for enterprise
Ignore the naysayers: tablets continue to have a profound impact on computing, particularly in the workplace. As consumer demand for the iPad has levelled off, Apple has turned its attention to enterprise, signing landmark partnerships with IBM and most recently with networking player Cisco.
According to research from UK network operator EE, a quarter of UK workers have already transitioned from traditional desktops and PCs to tablets. The Microsoft Surface tablet has made a big impact on the corporate market, so it makes sense that Apple should follow suit with a professional, business-ready version of its iPad.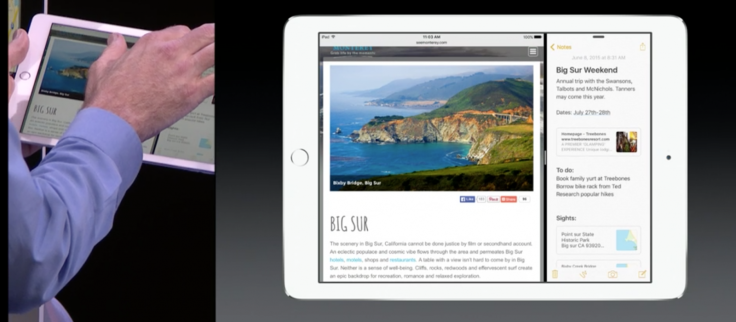 Supply-chain sources have suggested a supersized version of the iPad Air with a 12.9-inch Force Touch screen. Whether the size is accurate or not, it is a safe bet that accessories will be a key offer, with Apple expected to release an accompanying portable pro-keyboard and, based on its patent filings, possibly a magnetically attached stylus.
Apple TV (2015)
Despite early forays in the video on demand (VOD) market through the iTunes Store and Apple TV, Apple has lost ground to streaming services such as Netflix and Amazon. According to the Ericsson ConsumerLab TV and Media Report 2015 released yesterday (3 September 2015), 35% of all TV viewing is via VOD services, with consumers spending on average six hours a week streaming TV content.
So there is little doubt that Apple will be keen to get back on to the front foot in this sector before it loses too much ground. To achieve this, it may reveal a streaming TV channel of its own, modelled on the recently launched Apple Music service. Taking a leaf from Amazon and Netflix, it looks set to commission original programming, too – as corroborated by reports that Apple bid for the ex-Top Gear trio of Clarkson, Hammond and May (ultimately snapped up by Amazon in a £160m deal).
Then there's the hardware. Frustratingly, Apple's 'pet project' has never quite reached its full potential. Apple TV has been crying out for Siri or voice search similar to Amazon's Fire TV, and for reasons known only inside Infinite Loop, apps have yet to land on the set-top box.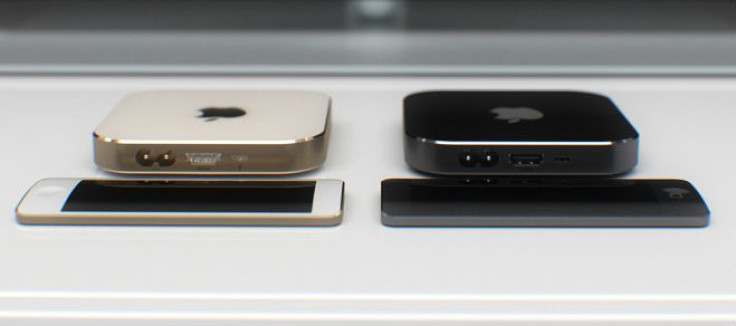 Timed to meet the Christmas demand, we expect the 4th-generation Apple TV 4 to be a similarly sized unit with beefier innards to support iOS 9 apps, closer integration with the Apple Watch and – just maybe – support for Ultra HD output.
iPhone 6S and 6S Plus
Past performance can be a reliable indicator of future returns, at least when it comes to Apple events. The Cupertino-based company is metronomic with its iPhone release cycle, and the pattern now established is a new line-up each September with a change to the physical design only on even years. The alternate years see an 'S'-suffixed device with performance and feature boosts.
This would dictate that we won't be seeing an iPhone 7 on September 9. Instead, it is expected to unveil an iPhone 6S and iPhone 6S Plus, which will look largely identical to their successors – much to the relief of accessory manufacturers everywhere. But what of the feature tweaks?
Huawei may have beaten Apple to be the first brand to announce Force Touch technology in a smartphone, but Apple may still be the first to have such a device land on the high street. Apple has already integrated Force Touch into its Watch and the most recent MacBooks, but the benefits of a pressure-sensitive surface are still subject to debate. What's more, adding too much weight to Force Touch will be difficult while the feature is available in only one generation of iOS devices.
© Copyright IBTimes 2023. All rights reserved.