Ahead of the release of upcoming drama The Revenant, starring Leonardo DiCaprio and Tom Hardy, 20th Century Fox have rolled out a trio of short featurettes that share the true-life survival stories of three individuals that have faced the odds and beaten them.
Directed by Academy Award winning Alejandro Gonzalez Iñárritu and inspired by a true story, the film follows fur-trapper wilderness explorer Hugh Glass (DiCaprio), as he sets out on a treacherous journey seeking revenge after he is left for dead by his crew after they think he has been killed by a bear during an expedition. In a quest for redemption and survival, Glass endures unimaginable grief as well as the betrayal of his confidant John Fitzgerald (Hardy).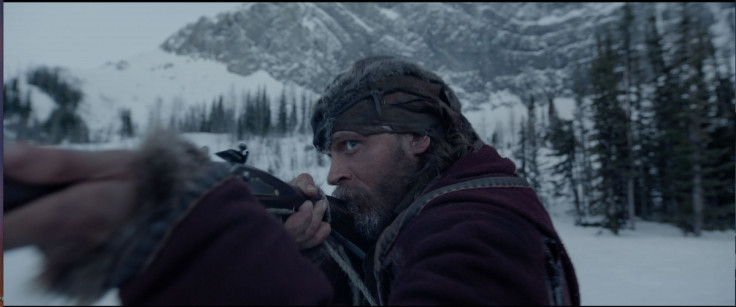 But here, in these videos, viewers learn about survivalists from all walks of life that have been incredibly challenged at some point in their lives, albeit through accident, circumstance or ambition. Take a look below at the three inspiring stories...
The first video centres on American professional climber and filmmaker Cedar Wright, who attempted to scale the 6,611 ft Mount Asgard in the Arctic Circle in Nunavut, Canada. He and his team ended up being lost on the wall for three days, with next to no sleep, battling sub-zero conditions. Wright talks about finding his calm and the desire to stay alive, which enabled him to come out the other side and make it back down the treacherous mountain.
The second tells the story of Marina Chapman; a South American woman who was abducted from her home in 1954 when she was just four years old. She was later abandoned in the depths of the Colombian jungle and with no means of making her way out, lived there for the next five years.
She details how she found sanctuary in the monkey colonies there, and how she became familiar with the animals. If ever they dropped bananas or any type of fruit, she would eat it and that helped her maintain her health during her time there. Eventually, she was discovered by hunters and taken to the city. She survived mental and physical abuse on the streets of Colombia before finally being adopted by a family in the villages.
The last video focuses on runner Mauro Prosperi, a man who participated in the Marathon Des Sables back in 1994. The challenge? To complete an ultra-marathon that covers more than 150 miles across the Sahara Desert in southern Morocco. It usually takes a runner around 6 days to finish.
Towards the beginning of the race, Prosperi was blinded by a sandstorm and accidentally strayed off course by 180 miles, leaving him struggling to survive in the middle of the desert for 10 days. He did everything from eating bats, mice and snakes to even attempting suicide.
To accompany the clips, Fox have also offered up a snippet that goes behind the scenes of The Revenant, as well featuring exclusive interviews with DiCaprio and his co-stars Domhnall Gleeson (Star Wars: The Force Awakens, Ex Machina), Will Poulter (We're The Millers, Glassland) and director Iñárritu. The Revenant is set to reach US cinemas on 8 January 2016 and UK screens a little later on the 15th.
For more entertainment news follow A-List on Twitter @Alistinsider