Revenge season 4 episode 12 live stream: Will David kill Victoria in Madness?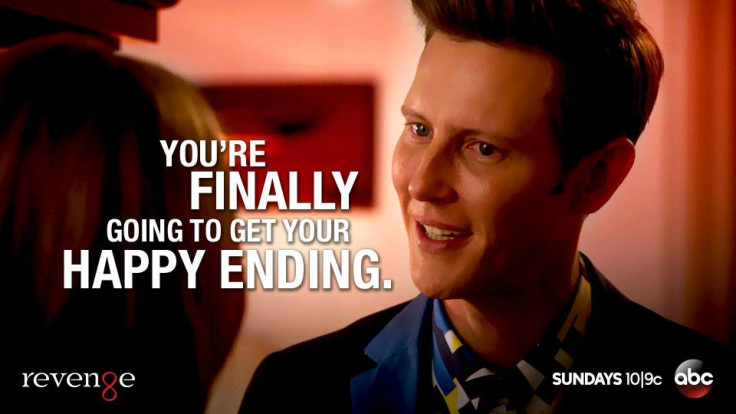 Revenge season 4 returns with episode 12 titled Madness and the episode will reveal some dark facts about David Clark's reappearance from the dead.
Click here to watch episode 12 live stream online for free on ABC's official website.
In episode 11 titled Epitaph, Victoria was shattered after her only son Daniel dies, however, David is much concerned about Agent Kate Taylor's father Malcolm Black, whom he described as much more dangerous than Conrad.
Emily, meanwhile, is concerned for her father's growing affection for her nemesis and all her questions will be answered in 'Madness', reports TV Line.
"David Clarke spells out the who, what, where and when of his plan to off Victoria, which is a lot more information than Emily is expecting when she questions her father about last week's revelation," the website's report reads.
David finally reveals to his daughter Amanda, that he is here to kill Victoria and avenge their ruined life.
Reportedly, the father-daughter duo will leave the Hamptons for good after finishing off their unsettled business.
The official synopsis for episode 12 via Celeb Dirty Laundry reads: Emily and David will turn their back on the Hamptons for good, with Emily helping Nolan [Gabriel Mann] with a takedown, while David goes after Victoria Grayson [Madeleine Stowe].
Revenge season 4 episode 12 airs tonight, 4 January on ABC.
© Copyright IBTimes 2023. All rights reserved.