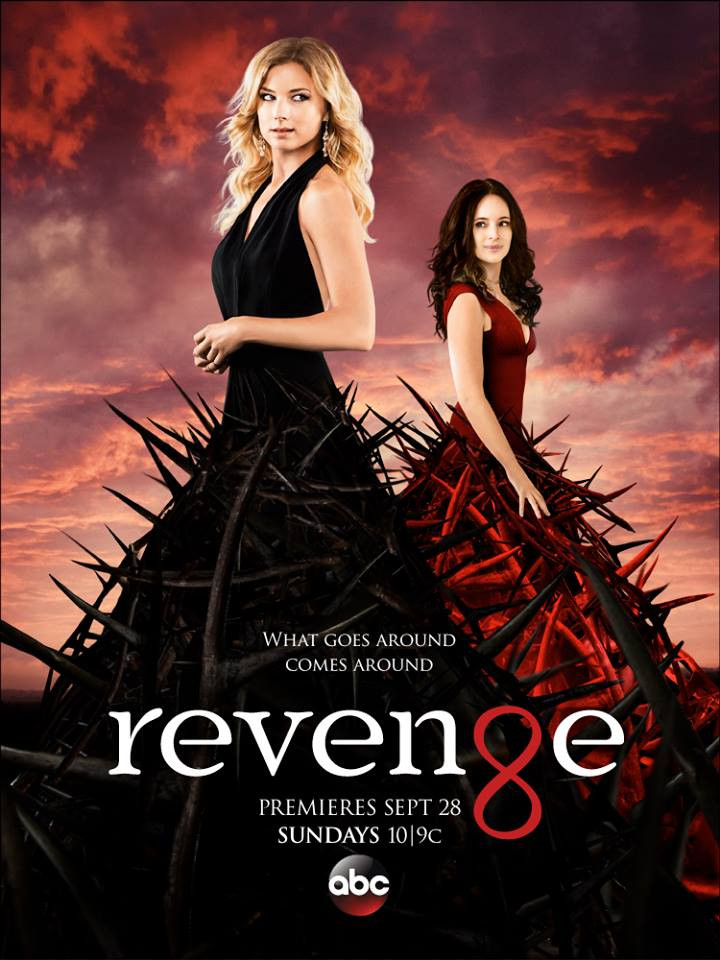 Revenge season 4 is getting exciting with each episode and episode 3 – Ashes – promises to blow up fans mind as Emily and her long lost father David Clarke may finally meet.
The official synopsis of the third episode of ABC's super hit drama reads:
"Emily's life is on the line as Victoria orchestrates a family reunion with deadly potential, regardless of who gets caught in the crossfire."
In the previous episode Victoria Grayson managed to convince David about her innocence in framing him in fraud case years back.
And in fact Mama Grayson goes a step further in as she will lure David against his own daughter Emily aka Amanda Clarke.
Showrunner Sunil Nayar already hinted at Victoria's vicious plans to take down Emily and how the show is adopting a whole new attitude.
"Revenge is dropping its flash-forward gimmick in season four and adopting a whole new attitude, you're going to find her in a very new state of mind," Nayar told TV Line.
"There's almost a calm about her. That said, she's still focused on taking down Emily, who's trying to move past what's happened to her, including Aiden's death and the supposed completion of her original revenge mission. 'Dead' David's return will certainly rock her world, though the show will roll him out pretty slowly so the audience can savor everyone's different, wonderful reactions. His dynamic with Emily, specifically, is not what you're going to be expecting."
However, Mama Grayson is not the only threat for Emily this season as her half-sister Charlotte too wants to get rid of her after the former reveals her real identity.
Click here to watch the third episode via live stream online for free on ABC's official website.
Revenge season 4 episode 3 'Ashes' airs on Sunday nights on ABC.