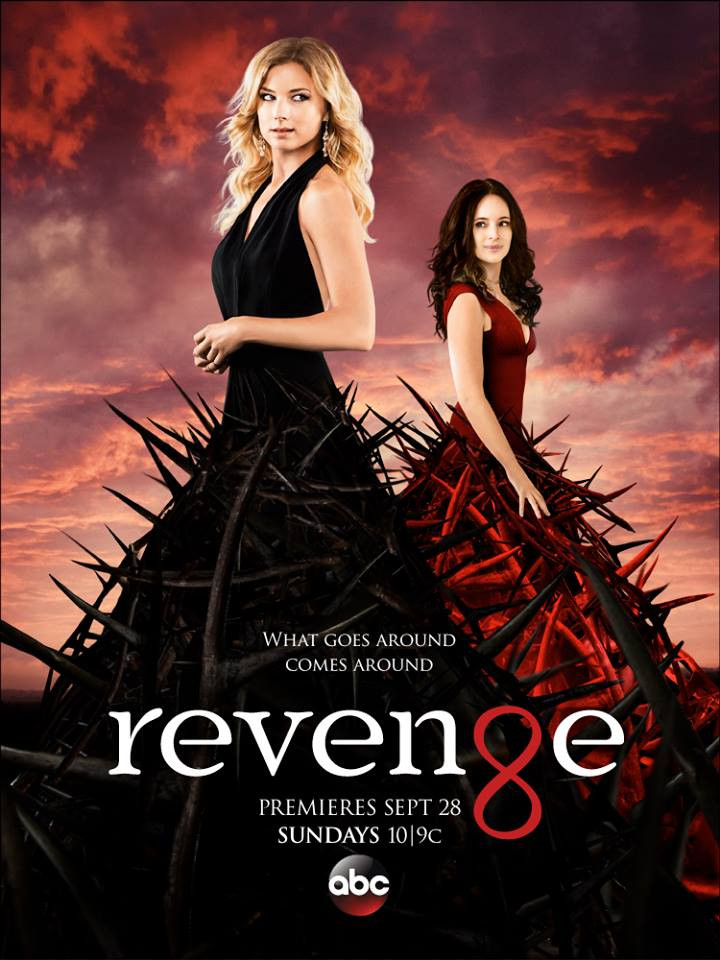 Revenge season 4 returns tonight, 30 November, after a brief hiatus with its penultimate episode and promises high voltage drama.
In the episode titled Intel, Emily Thorne and her father David Clarke will try to reconcile and cool down the rising tensions between them.
On the other hand, the relationship between Nolan and Louise takes new turn when he discovers her creepy character which will threat his reputation.
The former Amanda Clarke will try to get close to her father and will try to learn where he had been all these years, as she already senses that there is so much more to her father's mysterious reappearance than meets the eye.
Victoria, who was in hospital after a freak accident will recover and is ready to bring more trouble in Emily's life.
The super hit ABC drama is becoming interesting with each passing episode as they bring in some new twist that promises to savage Emily's already complicated life.
The official synopsis for episode 9 titled Intel reads: "Emily and Victoria learn that information is the most dangerous weapon while Nolan offers up information of his own in order to salvage his reputation."
Air Helard suspects that in the pre winter finale, Nolan may compromise his friendship with Emily and share some important information about her agenda with her enemy.
What will happen when Emily's revenge against the Graysons will be made public after Nola's leaked information. Will she be able to stop her secret from being leaked?
All questions will be answered when Revenge Season 4 returns with episode 9 titled Intel on Sunday, 30 November on ABC.
Click here to watch the fifth episode via live stream online for free on ABC's official website.