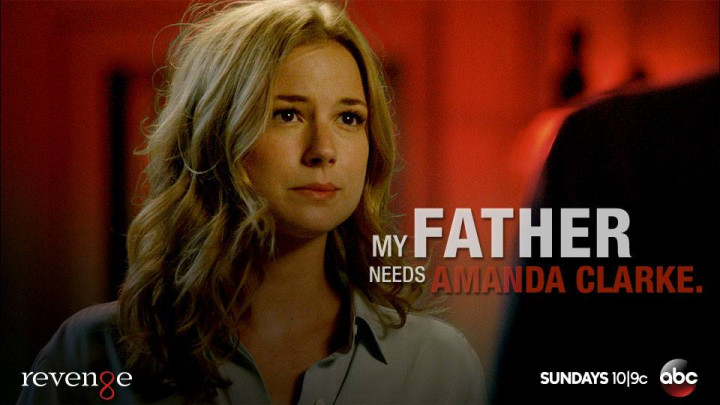 Revenge Season 4 is touted as the best season for the unlimited twists and turns happening in the ABC hit drama.
In the last episode, Emily aka Amanda was finally reunited with her long-lost father David Clarke but the reunion was not as fans expected it to be.
David's continuous lean towards Victoria Grayson has left Emily furious and she can't help but complain to her father about his partiality.
Meanwhile, Nolan is finding a best friend in Louise and it cannot be good news for the show's protagonist.
The official synopsis of Episode 8 reads: "Victoria's future is uncertain as the FBI closes in. Meanwhile, a mysterious new adversary emerges."
The upcoming episode will introduce Louise's older brother named Lyman Ellis who will make sure that Amanda's life becomes tougher in the series.
"Meet another shadow from Louise's past and not an imaginary one this time. Revenge is introducing her brother Lyman, a manipulative politician who uses his Southern charm to mask his true intentions," a TV Line spoiler report reads.
In the episode 'Contact' Emily will confront her father wanting to know why he is supporting the woman who took everything away from them.
Meanwhile, a bedridden Victoria will be in a vulnerable position as the FBI is closing in on her.
More will happen when Revenge Season 4 returns with episode 8 'Contact'.
Click here to watch the fifth episode via live stream online for free on ABC's official website.