Rhode Island boys playing in woods find $195,000 in suitcases 'reeking of marijuana'
Police point finger at local man linked to a number of indoor drug-growing operations.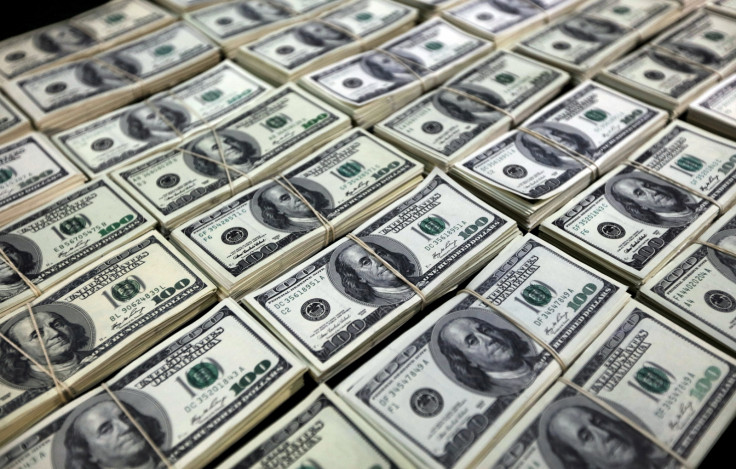 Police are investigating after young boys stumbled across two suitcases containing $195,000 (£150,000, €175,000) in cash while playing in woods in the US state of Rhode Island.
The chance find is believed by law enforcement officials to be drug money received from an illegal marijuana-growing operation.
Officers last week applied to the courts for forfeiture of the cash.
Court documents seen by Associated Press say the extraordinary find occurred in October last year as the boys were playing in some woods in Barrington.
They discovered a waterproof suitcase filled with $110,000 and told a parent, who took the padlocked bag into a local police station the following day.
The boys then led officers to where they had been playing, where a second suitcase, wedged into a tree about five feet off the ground, was found. It was said to contain $85,000 in cash.
Documents say federal authorities want to seize the cash based on laws that allow the civil forfeiture of money "involved in or used to facilitate drug trafficking".
It claimed the bundles of cash were secured in a way that "is consistent with how drug traffickers group money".
"The police noted a strong odour of marijuana emanating from the currency," a federal court document added.
According to the filing, police are pointing the finger at a 41-year-old man who lived in a home adjacent to the wooded area where the money was found.
He was on probation for illegally growing marijuana in the nearby town of Foster, where he was arrested in June 2012.
The document said investigators discovered the man had also listed a home in the Rhode Island town of Scituate where another suspected indoor marijuana-growing operation was dismantled by police.
A police dog who joined the investigation into the alleged drug money was pointed towards the suitcases and indicated to its handler the "odour of a controlled substance," the court documents add.
There are no indications in the filing that the suspect or any other individual has been charged in connection with the $195,000.
Barrington Police Chief John Lacross said he could not comment about the investigation at this time.
© Copyright IBTimes 2023. All rights reserved.