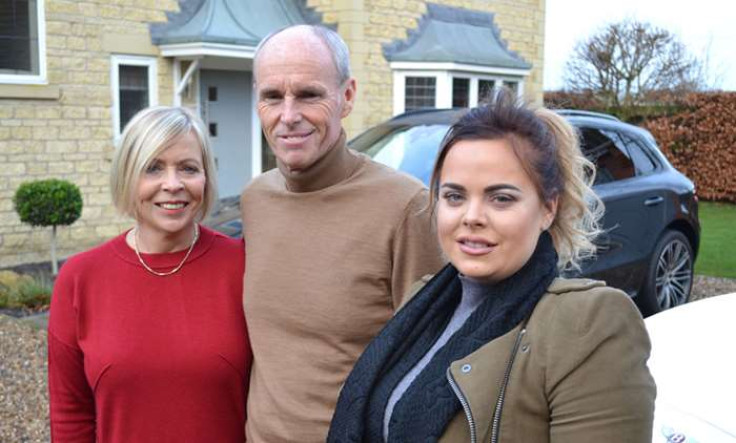 New Channel 5 series Rich House, Poor House moved viewers last week as the poor Williams family swapped lives with the well-off Caddy family and were overwhelmed by their new budget of £1,700 a week.
Tonight's (6 April) episode sees two new families from opposite ends of the wealth and class divide swap homes, budgets and social status for seven days to discover how the other half lives.
The Bentleys rank in the top 10% of Britain's richest and live in a large four-bedroom house with three bathrooms, two reception rooms, a top-of-the-range kitchen, conservatory and games room. They will swap lives with the Carter-Begbies, who live in a rented three-bedroom house and have a weekly budget of £140.
The poorer family will get a shock taste of the high life when their new weekly spending money rises to £1,800. Single mum Angela of the Carter-Begbie family soon works out that the new budget amounts to over three months' wages of her current salary. Both families, and viewers, will get an eye-opening taster of whether money really buys happiness.
Rich House, Poor House left viewers in tears last week after Antony Williams bought his partner a £500 necklace with the extra money they had left over. The series is running for eight weeks and two different families will feature each time.
The most refreshing part of the first episode was that the rich Caddy family did not turn their noses up at their new lifestyle and were positive throughout the whole swap, while the Williams' enjoyed their brief stint of wealth but realised what truly makes them happy: family.
Viewers took to Twitter to voice their feelings on the first episode, with one person tweeting: "Great to see two genuinely nice families on Rich House Poor House. Shocking inequality though. Well done @channel5_tv" as another put: "Tearing up at the man on rich house poor house buying his girlfriend a necklace because they have some disposable income".
Rich House, Poor House airs tonight at 9pm on Channel 5.