A British paedophile who wrote a manual on how to abuse children and sold videos of himself raping children and babies online is facing as many as 22 life sentences after admitting an unprecedented number of child sex offences. Richard Huckle, 30 from Ashford in Kent, pleaded guilty to 71 offences including rape, sexual assault and grooming following an nine-year campaign of abuse against children in Malaysia.
Believed to be one of the worst paedophiles the UK has ever produced, Huckle targeted children as young as six-months old by posing as a photographer, gap year student, English teacher and philanthropist while visiting an impoverished Christian community in Kuala Lumpur.
Beginning when he was around 19, Huckle is believed to have abused as many as 200 boys and girls while doing voluntary work in the south-east Asian country. Huckle even posted thousands of images onto child porn websites and used paedophile crowdfunding website, PedoFunding, to finance the abuse and allow other online paedophiles to watch in exchange for Bitcoins.
In one instance, Huckle described on paedophile site called TLZ [The Love Zone] how he had "hit the jackpot" after finding a three-year-old girl who was "as loyal to me as my dog and nobody seemed to care".
Huckle was found to have wrote a manual explaining how to get away with abusing children in Asia, called "Pedophiles & Poverty: Child Lover Guide". The 30-year-old also documented the abuse he inflicted with an online scorecard called PedoPoints. Huckle awarded himself points based on the age, sex and location of the child. In the case of just over one year, Huckle was said to have given himself a score of 1,305.
Huckle was eventually arrested following a tip-off from Australian authorities at Gatwick Airport on 19 December 2014 after returning to the UK for Christmas. Police found more than 20,00 indecent images of children on his laptop and other hard drives.
Details of Huckle's level of horrifying abuse can now be reported after Judge Peter Rook QC lifted reporting restrictions at the Old Bailey. Huckle originally pleaded not guilty to 91 charges against him, but eventually admitted 71 of the charges over the course of five hearings. During an earlier hearing, it took more than one hour for all the charges against Huckle to be read out in court.
Sentencing is now taking place against Huckle, with a decision expected to arrive on Friday (3 June). He is facing a possible 22 life sentences for the offences.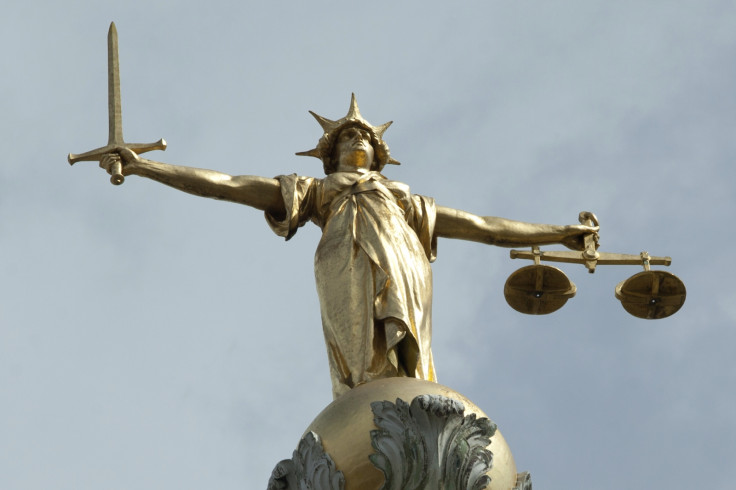 Tony Cook, the National Crime Agency head of operations, said Huckle committed an "unprecedented and exceptional amount of offending". He added: "There is no doubt that the quantity and quality of the offending of this particular individual would have increased if he had not been arrested.
"He was only 30 years old. We can only imagine the sort of offending he would have gone on to commit had he not been arrested. He had got away with this offending for nine years but finally we can see him held accountable for his actions.
"This case will hopefully send out a message to any transnational offenders who travel overseas to abuse children in this way that they will still face justice in this country despite the lengths they go to travel to countries like Malaysia to commit these offences."
Senior officer James Traynor said: "Richard Huckle groomed those children to a point that he was certain no matter what he did to them they would not tell their parents about the abuse they were suffering from him.
"Richard Huckle is a predatory paedophile. He based his whole life around the sexual abuse of children, around the grooming of adults in order to gain access to their children.
"Richard Huckle was so confident that he would not get caught for his actions that he produced a 60-page manual that he was planning on publishing online in order to tell other paedophiles about how not to get caught for the sexual abuse of children in a foreign country. As a result of the guilty pleas, Richard Huckle faces a long time behind bars, and as a result we have safeguarded many more children that he would have abused during his lifetime."
This article has been amended to correct the spelling of Kuala Lumpur.