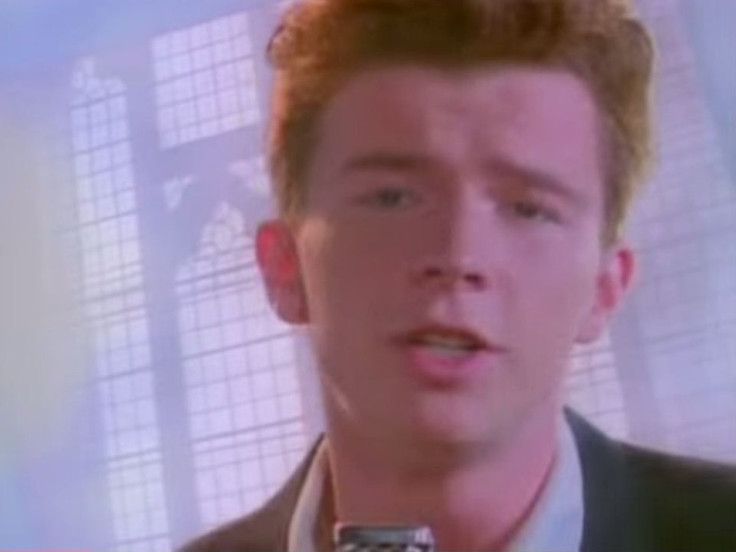 Resurgent 1980s pop star, Rick Astley, has officially reached No1 in the UK Album Charts with the release of brand new album 50, his first new material in over 11 years. Astley's new record – which contains original tracks – went on to beat the likes of Tom Odell and Paul McCartney's Best Of collection, Pure McCartney, for the race to this week's top spot, according to weekly sales figures released by The Official Charts Company.
Astley's new album pipped Odell to the top spot, out selling the Chichester-hailing singer-songwriter by just 3,700 copies. Astley's new LP sees the singer returning to the very peak of the album charts, nearly 30 years after the release of his infamous single Never Gonna Give You Up and accompanying album, Whenever You Need Somebody in 1987, which were created by songwriting team Stock, Aitken and Waterman, dubbed the 'hit factory' of the 1980s.
The BBC reports that Astley's new record contains a more mature and considered sound. Astley's two albums after his debut – 1988's Hold Me In Your Arms and 1991's Free – reached chart positions of 8 and 9 respectively. His following three albums failed to chart.
"It's amazing, it's incredible," said Astley of his victory. "It's been a very, very, very long time. Elton John's sent a few texts over the last couple of days and just called me now to celebrate and said 'just make sure you enjoy it.'
"He's one of those people I've always respected... so it was a nice moment to get that congratulations," said Astley of his chart position.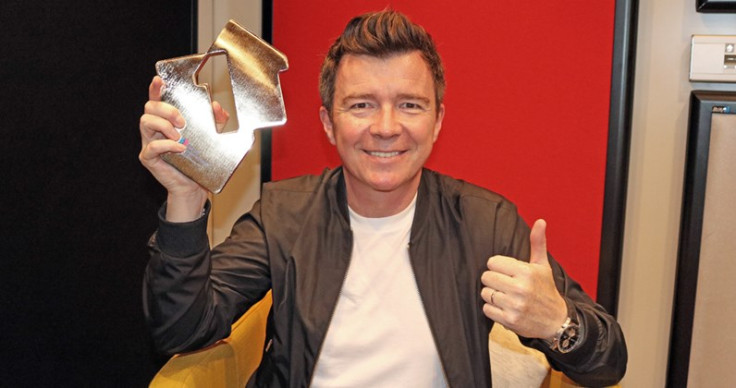 Rick Astley: The most popular one-hit wonder of all time?
So, what has made this one hit wonder such a popular name, some 29 years after his debut album and that immortal single?
There's a combination of factors at blame for Astley's dominance of mainstream and internet culture. There's references to his lead single, Never Gonna Give You Up, that were purported by the likes of Family Guy and even Barry Manilow delivering a cover in 2008. Then there the UK's insatiable penchant for a good nondescript pop ditty, to the degree that it reaches the No1 spot (remember the likes of 'Doop' and 'Blue' ?)
There's also the fact that although Astley only released seven studio LPs, a staggering 12 compilation albums and two remix albums have also been released, ensuring that Astley's tomes are forever sound-tracking coffee shops and furniture warehouses across the land.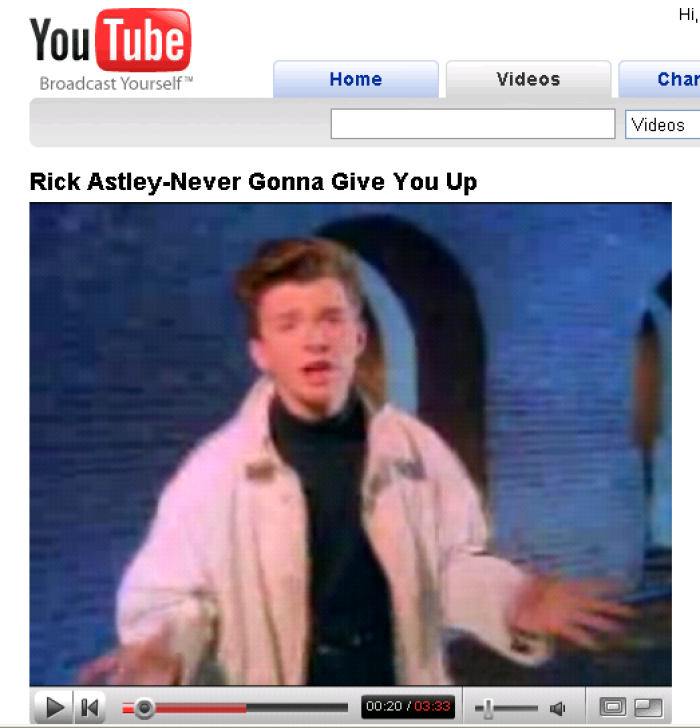 But essentially, Mr Astley's more recent popularity is undoubtedly, in the most part, thanks to the RickRoll, one of the internet's finest ever memes and most enduring pranks. On an objective level, Never Gonna Give You up is a well-written declaration of saccharine and sickly sweet love, jam packed with vocal and musical hooks – but the RickRoll internet joke helped to revive the career of the ailing pop star, who, at the time, didn't release another record until now.
This admission came from Astley himself when he was interviewed by Australian music website, Tone Deaf about how the prank helped him back into the pop hall of fame. The RickRoll video is so famous that one man filmed himself being RickRolled for four days straight, whilst Hacktivist group Anonymous used it as a tool in the fight against extremism (presumably by annoying the hell out of them) along with dozens of others.
However, Astley beat them all when he "RickRolled himself" with an impromptu, lip-synched version of the track after he hijacked a float at the annual Macy's Thanksgiving Parade in New York City in 2013.