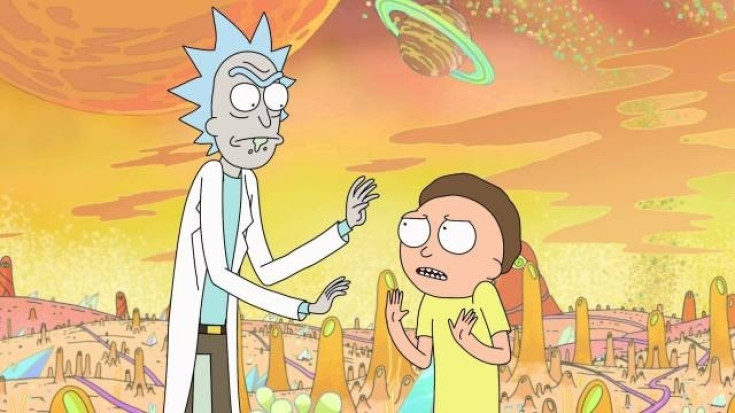 Evil Morty is finally back and fans are thrilled. Rick and Morty season 3 episode 7 titled, The Ricklantis Mixup, focused on the rise to power of Candidate Morty in The Citadel, a place of infinite Ricks and Mortys.
By the end of the episode, it was revealed that Candidate Morty, who later becomes president of the Citadel, was none other than Evil Morty, who was first introduced in season 1. A fan theory on Reddit has surfaced that suggests that Evil Morty is actually Rick C-137's original Morty,
The first introduction of the Evil Morty happened in season 1 episode 10 titled, Close Rickounters Of The Rick Kind, which followed the grandfather-grandson being captured by the most evil Rick of all time. At the end of the episode it is revealed that this is actually a robot Rick being controlled by a hyper-intelligent Morty.
According to the fan theory, the Rick we know is meant to have been missing from his family's life for 20 years before the show started, yet while sifting through C-137 Rick's memories, we see a baby Morty.
We also see more images in Get Schwifty episode of Rick with a baby Morty. The fan theory states that since Morty is only 14 now, so the timeline doesn't quite match up, meaning that the baby isn't necessarily the Morty we know now.
Instead, Rick may have abandoned his original Morty after he tried to kill him, and used his portal gun to travel to a different reality, taking the place of a Rick that has been dead for 20 years.
Also, now that Rick's original Morty, has become the President of Citadel, it could spell trouble for Rick C-137 in the rest of season 3 episodes.
Elsewhere, the upcoming episode of Rick And Morty season 3, which will air this Sunday (24 September) is titled, The ABC's of Beth, is set to focus on Beth's childhood.
According to the official synopsis released by Adult Swim, "Jerry is lucky with a lady and Beth recalls her childhood."
Click here to watch the episode live stream on Adult Swim website. You can watch it online by clicking here.