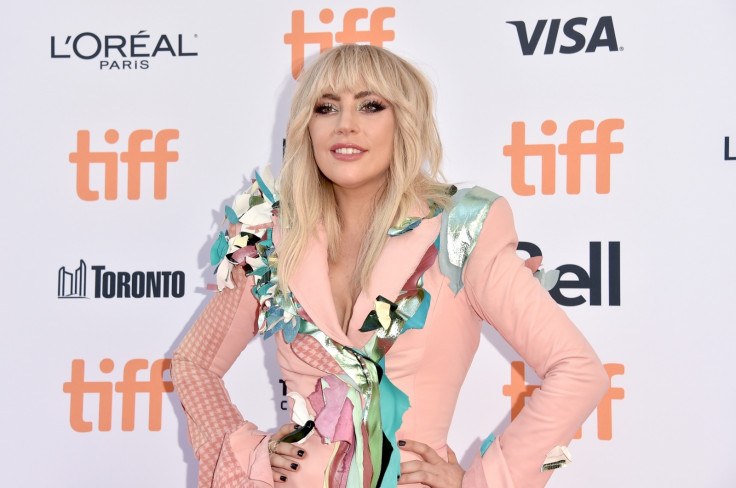 Lady Gaga left little to the imagination in her upcoming Netflix documentary Gaga: Five Foot Two, which will be available on the streaming site from 22 September. The Born This Way singer bravely went topless and flashed her breasts while filming for one scene of the much-anticipated documentary.
Wearing nothing but a thong bikini bottom and a pair of shades, the 31-year-old hitmaker was makeup-free as she relaxed on a lounger. She kept her platinum locks in a messy ponytail as she candidly chatted away with her pals while soaking the sun.
Fans are loving her daring topless photo and took to Twitter to address the topic. A Twitter user wrote, "Glanced down at my cereal and glanced up and BAM Lady Gaga boobs. Goddess talking business natural as can be #FiveFootTwo".
Another noted, "I found money, I spend the evening with my family, I had couple of drinks and I saw lady gaga boobs on Netflix.. I had a great day." A fan of the singer wrote on Twitter, "30 Minutes into The Lady Gaga Doc & I've Seen Her Boobs.... YESSSSSSS."
Gaga's, real name Stefani Germanotta, candid documentary will show a behind-the-scenes look at her life in the spotlight, and cover major moments including the release of her fifth album, Joanne, her split with Taylor Kinney and her Emmy Award-nominated Superbowl Halftime performance.
The American Horror Story actress also addressed her fallout with Madonna in her documentary. She explained, "The thing with me and Madonna, for example, is that I admired her always and I still admire her no matter what she might think of me. No, I do."
She continued, "The only thing that really bothers me about her is that I'm Italian and from New York so, like, if I got a problem with somebody, I'm gonna tell you to your face."
"Telling me that you think I'm a piece of s*** through the media - it's like a guy passing me a note through his friend, "My buddy thinks you're hot, here's his..." F*** you! Where's your buddy f***ing throwing up against the wall and kissing me?" she added of her feud with the 59-year-old icon.
Gaga recently pushed back the dates of the European leg of her tour until 2018 to tend to her health and well-being.
A statement from Live Nation read, "Lady Gaga is suffering from severe physical pain that has impacted her ability to perform. She wants to give her fans the best version of the show she built for them when the tour resumes."