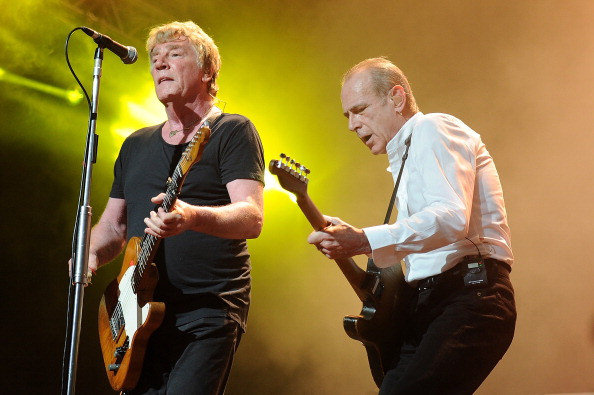 Status Quo guitarist Rick Parfitt has been forced to quit touring with the band after suffering a heart attack in June. The British rocker, who has been ordered to rest for the remainder of the year, has recalled how he died for several minutes before being revived by doctors.
After a concert in Turkey in June, Parfitt, 67, was found unconscious on the floor of his hotel room by his assistant. The guitarist then spent several days in a coma after being saved by the medical team, and later received specialist treatment in London.
Opening up about his ordeal, Parfitt told Sky News on 15 September: "I did actually die. I died for about three-and-a-half minutes apparently and they had to resuscitate me, pump me for half an hour or so. And when I did eventually did come round, my body was literally black and blue."
As a result of the heart attack, Parfitt now suffers from memory loss and lack of stamina, prompting doctors to advise him from continuing touring with his Status Quo bandmate Francis Rossi.
Explaining how his attitude towards performances have changed, Parfitt said: "I'm just aware of the nervousness I get before I go on stage. It does pump your heart slightly when you start to pace up and down the room, and you're about to go in front of thousands of people. Obviously it's going to have some effect on you."
He added: "I do not want to tax myself in any way. I've been told medically not to. So whether it's a full gig or a cameo I'd still get fairly nervous and I do not want to get out on stage and drop dead in front of the fans. I do not want to do that."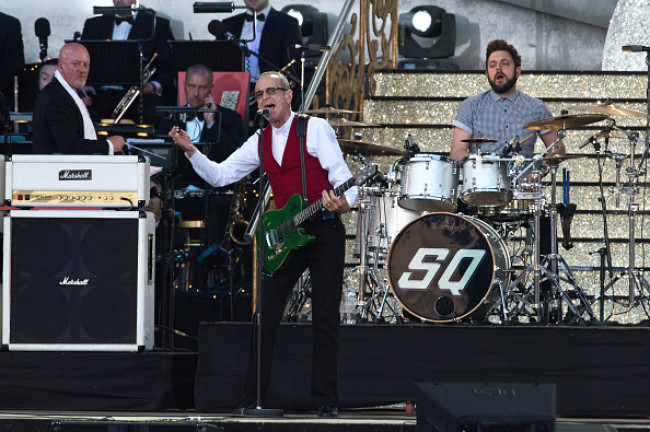 In a statement confirming his departure from touring, Parfitt's manager Simon Porter stated that the "rigours" of live shows means Parfitt is unfit to join the band. Porter said: "Although Rick is recovering well and is now able to lead a relatively normal day-to-day life, he is far from being fit enough to undertake the rigours of Quo's touring schedule.
"His medical team continue to be confident of a full recovery, but Rick's absolute priorities for the foreseeable future are for his health and well-being and to be able to see his eight-year-old twin children Tommy and Lily grow up."
Although it is possible Parfitt could rejoin Status Quo in the future, Porter admits he may never return, adding: "To this end, Rick may well have performed his last show with Quo, but no final decision will be made until next year. Regardless, it is his wish that the band continue to tour as planned and he will always be a part of Quo's numerous other off stage activities."
Status Quo formed in 1968 and have released 31 studio albums, with four topping the UK charts.