A gang of armed men freed twenty prisoners awaiting trial in Johannesburg, South Africa, on 22 August. Gauteng Police have launched a manhunt for the freed suspects along with the rifle-wielding group.
The twenty detainees, who included a man already serving a 17-year sentence for armed robbery, were set loose when the vehicle transporting them was stopped at Pat Mbatha Road near South Gate train station.
The prisoners were in headed back to Johannesburg Correctional Centre from hearings at Johannesburg Magistrate's Court when the gang halted the vehicle, busted open the back door, and set them free.
No police officers or security personnel were injured in the attack and authorities are now determined to track down the motley crew of accused robbers, thieves and drug offenders set loose on South Africa's largest city. according to News 24.
Gauteng police spokesperson Lungelo Dlamini said in a statement: "The prisoners escaped after a truck was ambushed at Pat Mbatha Road near South Gate train station by a group of men armed with rifles. A truck door lock was broken before the prisoners escaped.
"They were awaiting trial charged with various crimes including armed robbery, housebreaking and theft and possession of drugs. Police officers were not injured."
"One of the prisoners was already sentenced to 17 years imprisonment after he was convicted for an armed robbery. Several leads are being followed to arrest them."
Sun City prison made the headlines in June when pictures of women in lingerie entertaining a group of inmates circulated on social media.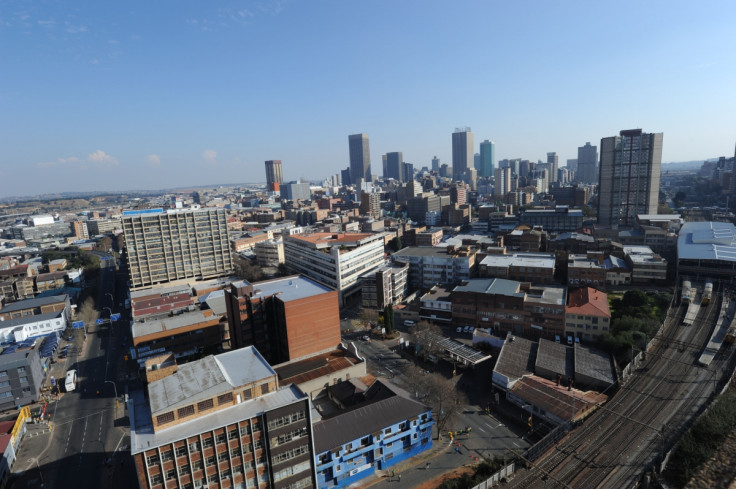 The crime rate in Johannesburg has fallen significantly this century as the economy has grown. In an effort to get ready for 2010 football World Cup, the local government recruited Rudy Giuliani, former Mayor of New York City, to help reduce crime further in anticipation of visiting fans from around the world.
Anyone with information relating to the group who ambushed the truck or the whereabouts of the prisoners to contact Crime Stop on 08600 10111.