The Department of Correctional Services said on Monday that 13 correctional services officials had been served with notices of suspension following the leaking of images showing scantily clad women dancing with inmates at the Johannesburg Prison.
Over the weekend, pictures of women in lingerie entertaining a group of inmates at the Medium B section of the Johannesburg Prison, popularly known as Sun City, started circulating on social media.
"We can never tolerate what we have seen on social media. We have identified 13 officials who did not comply with the code of conduct," acting Commissioner of the Department of Correctional services, James Smalberger, said during a briefing at the prison on Monday.
"Following reports of illicit images circulating on social media over the past few days, where ladies, dressed in what looks like underclothes, are seen to be entertaining inmates at Johannesburg Correctional Centre, the Department of Correctional Services (DCS), on Saturday (24 June 2017) when this was brought to our attention, we immediately initiated an investigation into this serious matter," Smalberger said.
"The Department condemns this incident with the contempt that it deserves, and, right at the outset, we want to make it abundantly clear that we will leave no stone unturned in dealing with this matter."
Smalberger said the prison regularly held recreational activities for the inmates, but the exotic women were not part of the approved programme.
"That item was excluded but they continued to use it," he said. "The intention was never to have strippers undressing in the correctional environment."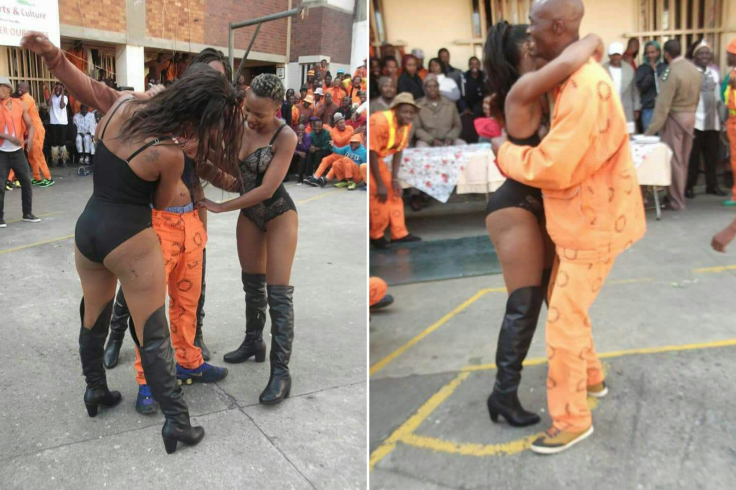 According to Smalberger, preliminary investigations showed that the pictures were of an event hosted in line with the June Youth Month Commemorations on 21 June.
He added that the half naked women performing for the inmates was unacceptable and was a breach of security.
Officials who are alleged to have been involved in the incident, had been given an opportunity to give their side of the story and a decision on their suspension would be made thereafter.
"No taxpayers' money was involved in the entertainment," Smalberger said.
Smalberger said the investigation had been given a tight turnaround time and that a progress report was expected by Friday.
The B Section of the prison houses some of South Africa's most dangerous criminals.