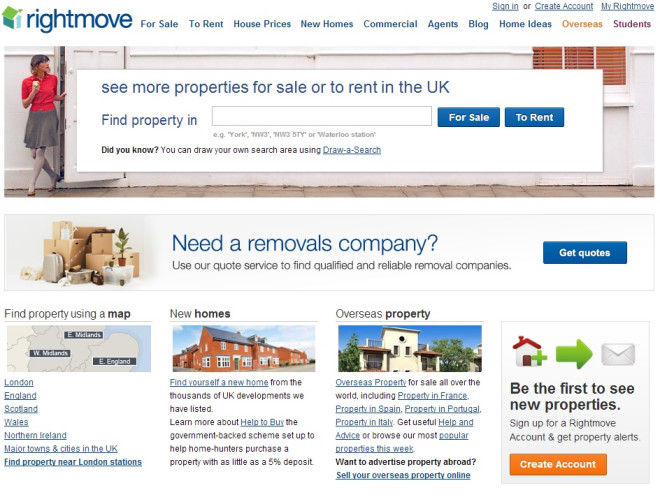 Property website Rightmove reported a 27% rise in web traffic during 2013 as a recovery gripped the housing market.
In its annual results, Rightmove also said its underlying profit was up 19% on the year to £104m. The website saw 14bn pageviews in 2013, up from 11bn the year before.
"Many market observers have commented that the UK housing market is in the early stages of a cyclical recovery aided in part by government supported stimuli such as the Help to Buy and Funding for Lending schemes," said Rightmove Chairman Scott Forbes.
"Rightmove has flourished in the challenging markets of recent years."
Mortgage approvals have lifted sharply over the year and are set to accelerate further as the economy recovers alongside the housing market.
"The outlook for the UK online property advertising market continues to be positive as consumers and customers become ever more digital and could be boosted by a recovery in the housing market," said Nick McKittrick, cheif executive of Rightmove.
"After a five year period where housing transactions have been at unprecedentedly low levels, 2013 saw a 15% improvement in transactions recorded by HMRC, potentially marking the first steps on the road to recovery."