Rights groups are calling on Indonesia to repeal its blasphemy laws after a court sentenced outgoing Christian governor of the capital Jakarta to two years in prison. Basuki Tjahaja Purnama, also known as Ahok, was found guilty of insulting Islam on 9 May after he quoted a verse from the Quran in a campaign speech last year.
Punama stirred criticism at a speech preceding the 2017 Jakarta governor election that some people would not vote for him as he is not a Muslim. He alleged political rivals in the Muslim-majority country were deceiving people by using a verse in the Quran to say Muslims should not be led by a non-Muslim.
His remarks sparked outrage with some people holding rallies calling for his resignation and trial.
Punama, who is of Chinese descent, later apologised for the comments but denied he committed blasphemy. He intends to appeal.
The 9 May verdict was harsher than expected as prosecutors had asked for a one-year suspended jail sentence.
However, the head judge of the Jakarta court, Dwiarso Budi Santiarto, said Purnama was "found to have legitimately and convincingly conducted a criminal act of blasphemy, and because of that we have imposed two years of imprisonment", Reuters reported.
The court's ruling divided the nation . Purnama's supporters say the sentence was too harsh and he should be acquitted, while his critics claim it was too lenient and want him to be sentenced to five years in prison, the maximum penalty for blasphemy.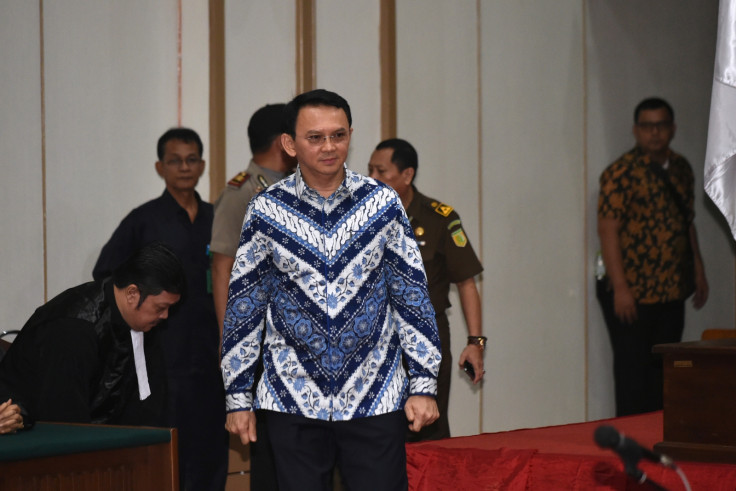 Rights groups have condemned Tuesday's verdict and fear hardline Islamist groups are on the rise in the country, where the majority of people practice a moderate version of Islam.
The United Nations Human Rights Office in Asia said in a tweet: "We are concerned by jail sentence for Jakarta governor for alleged blasphemy against Islam. We call on Indonesia to review blasphemy law."
Amnesty International said the verdict will tarnish the country's reputation for religious tolerance and called on authorities to repeal the blasphemy laws .
The organisation said articles 156 and 156(a) of the country's Criminal Code have been used to prosecute people "simply because they have peacefully exercised their right to freedom of expression or to freedom of thought, conscience or religion, which are protected under international human rights law."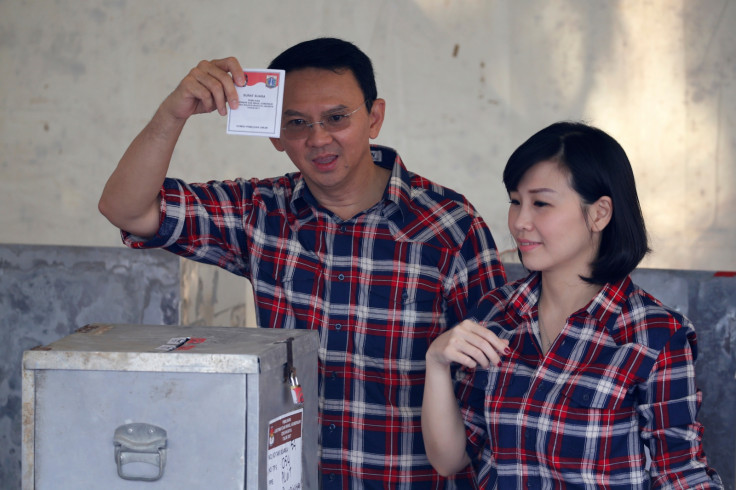 Some fear religious pluralism is at stake in the country. Human Rights Watch called on President Joko Widodo – known as 'Jokowi' –to "deliver on his pledges to promote religious pluralism in Indonesia and abolish the blasphemy law and other discriminatory regulations that threaten the country's religious minorities."
Following the court's verdict, Widodo – a political ally of Punama – urged all Indonesians to respect the law, saying the government could not intervene.
"I ask all parties to respect the existing legal process, as well as the verdict that has been read out by the judges. This includes respecting the appeal that will be undertaken by Basuki Tjahaja Purnama," he said, according to AP.
The Indonesian embassy in London has not replied to a request for a comment.