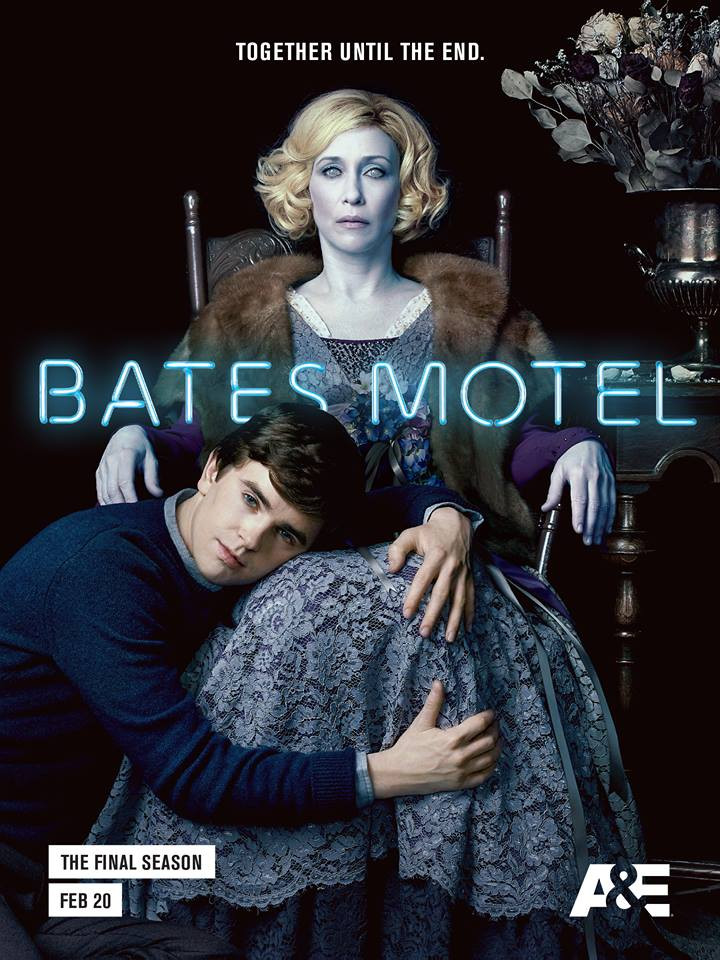 The first trailer for Bates Motel season 5 has been released by A&E featuring Rihanna as Marion Crane. The final season of the prequel to Alfred Hitchcock's Psycho will narrate the growing volatility of Norman Bates (Freddie Highmore) as he struggles to adjust to the 'normal' society and the awful world he created at his home hidden from the society.
The chilling trailer of the twisted tale of the mother-son duo, Norma and Norman, will jump two years forward when the show returns. In the previous season, the disturbed teen kills his mother in an attempted murder-suicide by shutting down all the vents of the house and lighting the furnace. But his stepfather Sheriff Alex Romero reaches on time only to save Norman.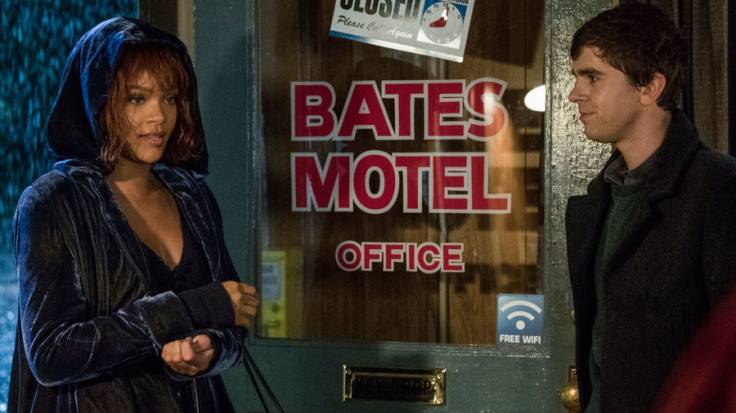 The fifth and final season will begin with the young man Norman living a double life. He is successfully running the Bates Motel. Rihanna's iconic character Marion will check in at the creepy motel. Psycho fans expect the songstress to emote the exact expression of the fateful character who flee after stealing a bounty amount from her boss in order to pay for her boyfriend's debt so that she can marry him.
But her plans didn't work out as she was trapped in Norman's world and there is no way out. Not for her at least. The Anti album hitmaker reportedly loves the show, a reason why she agreed to play the cameo.
According to the synopsis, "Publicly he's [Norman] a happy and well-adjusted member of the White Pine Bay community," but at home be struggles as his violent blackouts continue to increase as the 'Mother' (Vera Farmiga) threatens to take over his mind completely. While in reality, he has unearthed her body from the grave in season 4 and has preserved her assuming that she is alive.
Apart from his split personality, Norman has to deal with his stepbrother Dylan, who is unaware of his brother's secret life and Romero who wants to take revenge from his stepson for killing his wife Norma.
"Meanwhile, Dylan Massett (Max Thierot) and Emma Decody (Olivia Cooke), since leaving White Pine Bay, have been living their lives blissfully unaware of Norma's death and Norman's full-on descent into psychosis. Unfortunately, for them, they will soon find themselves drawn back into Norman's insanity, while a vengeful Alex Romero (Nestor Carbonell), who is currently incarcerated for a perjury, hungers for a chance to destroy his stepson and avenge the murder of his one true love, Norma Bates. New faces find their way to the Bates Motel this season to further complicate Norman's life and threaten to unearth his dark secrets," the rest of the synopsis reads.
Bates Motel season 5 will premiere on 20 February at 10 pm CT on A&E.