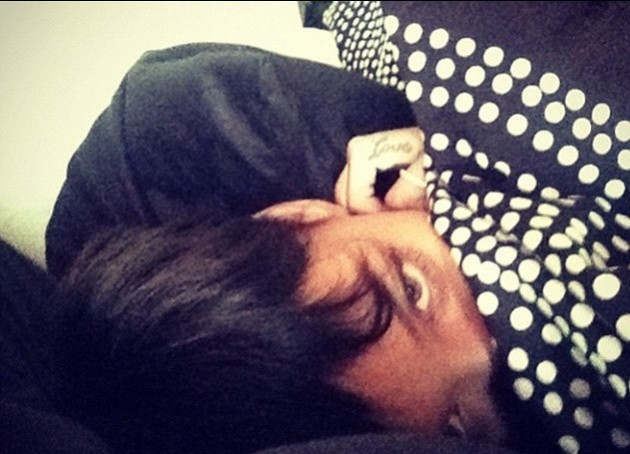 They spent Christmas day cuddled up in the front row at a Los Angeles Lakers game, and now Rihanna and Chris Brown have welcomed 2013 in each other's arms.
The newly reunited couple shared intimate pictures of themselves apparently in bed together with fans on Twitter.
Earlier this week, Rihanna posted a photo of herself peering out from a spotted duvet alongside the message: "Good morning! Still haven't slept lol #hello2013".
Brown quickly followed suit by sharing a picture of himself under a similar spotted blanket with only his leg showing. He captioned the picture - which he later deleted - "Mornings".
It is clear that the duo can't get enough of each other after giving their turbulent relationship another go.
RiRi, 24, flew back from her family holiday in Barbados to spend Christmas Day with R&B performer Brown, 23, in Los Angeles.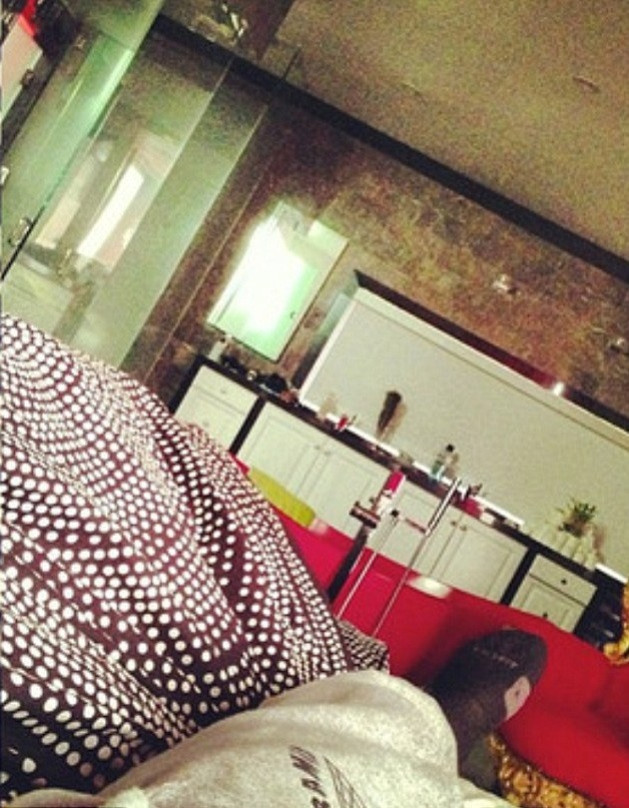 In addition to their regular public appearances, the pair have also been posting a number of images which show them spending quality time together.
The Bajan star sparked controversy when she confirmed her reunion with Brown in November by tweeting a photo of her planting a kiss on her former lover's cheek while her arms are wrapped around his neck.
Wearing a pair of skimpy white shorts and jumper, Rihanna wrapped her legs around the heavily tattooed singer as they indulged in some quality time on a sofa.
She captioned the snap: "I dont wanna leave!!! Killed it tonight baby!!!"
The couple split in 2009 after Brown was arrested for assaulting Rihanna after a pre-Grammy Awards party. He is still on probation.