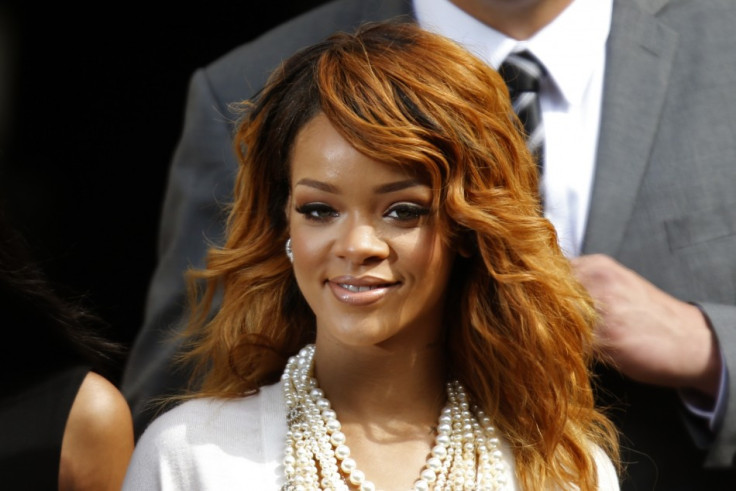 Rihanna has reignited concerns that she is spiralling out of control after she was captured wobbling out of the Open'er Festival in Poland.
The Diamonds singer had reportedly just finished watching the Kings of Leon perform on stage when she was filmed walking back to her tour bus apparently the worse for wear.
The 14-second clip, posted online, shows the 25-year-old star struggling to walk as an anxious-looking bodyguard stands close to her.
According to reports, she had had one too many drinks at the event, which she attended with her assistant Jennifer Morales and best friend Melissa Forde.
Fans have since voiced their concern for her mental health with some claiming that her hectic lifestyle is leading her on the rocky road to rehab.
"She needs a looooong break after this tour," one supporter said. "What I mean by break is take herself back home to Barbados and just relax, rejuvenate, and regroup her mind, body, and soul. She has been trying to hold her **** together for so long in the public eye and crashing behind closed doors that's starting to show now."
Another wrote: "I know RiRi is grown [up] and she could do whatever she likes but is anyone around her concerned for her wellbeing? Just because you're rich, talented and fabulous doesn't mean you have to be so reckless."
In June Rihanna slammed top Daily Mail columnist Liz Jones as a "menopausal mess" in an online rant on Instagram.
The 25-year-old singer let rip at Jones after the writer's article described her as a "poisonous pop princess" and a "toxic role model for her army of fans".
Rihhana accused Jones of being jealous and wrote: "If you sincerely wanna help little girls more than their own parents do, here's a toxic tip: don't be amateur with your articles, you sound bitter."