Russia's tennis team will be allowed to compete in the upcoming Rio Olympics 2016 after the International Tennis Federation (ITF) backed the International Olympic Council's (IOC) decision not to impose a blanket ban on the country's athletes.
The IOC on Sunday announced that Russia would not be thrown out of the summer games for running a state sponsored doping program and that it is down to individual sports federations to decide whether athletes from Russia can compete in the event.
Although, the IOC did lay down the criteria that must be met by athletes who want to compete in the Olympic Games, including, "an individual analysis of each athlete's anti-doping record, taking into account only reliable adequate international tests."
The ITF was the first to do so, confirming that the Russian tennis team will be allowed to compete in Brazil. The ITF also released a statement to announce their decision.
"The ITF welcomes the decision of the IOC to permit clean athletes to compete in Rio 2016 and to let each International Federation determine the eligibility of its respective Russian athletes. The seven Russian tennis players who have been nominated to compete in Rio have been subject to rigorous anti-doping testing programme outside Russia, which included a total of 205 samples collected since 2014."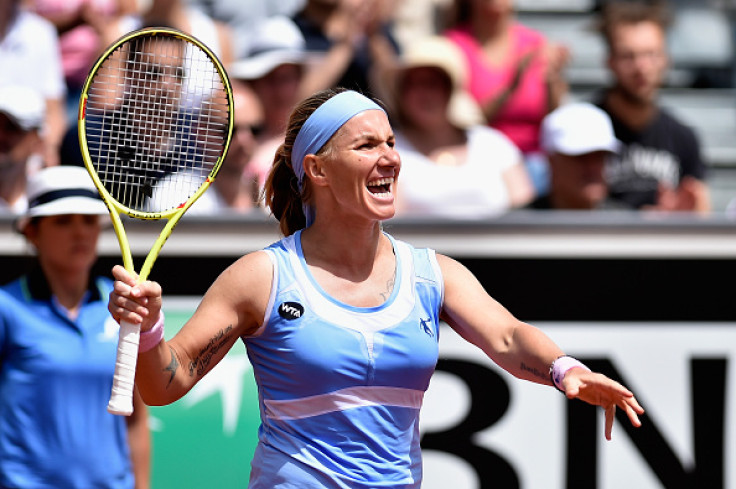 "The ITF believes that this is sufficient for the seven Russian tennis players to meet the relevant requirement of today's decision of the IOC Executive Board. The ITF will also be seeking confirmation from WADA that none of those players, or the Russian Tennis Federation, were implicated in the McLaren report, in accordance with the IOC decision."
The Russian tennis team was in fact increased to eight in the updated list published by the ITF with Teymuraz Gabashvili added to the Men's singles competition, joining Andrey Kuznetsov and Evgeny Donskoy.
Svetlana Kuznetsova, Anastasia Pavlyuchenko, Darya Kasatkina, Ekaterina Makarova and Elena Vesnina will be the female tennis players representing Russia at the games.