The man who ruled the men's decathlon event in London four years ago is back in Rio to extend a remarkable reign of dominance no one looks close to stopping. The unrelenting Ashton Eaton had the opportunity to shatter his own record at the United States track and field trials in early July, but instead settled for a score some 295 points off the record of 9,045 he set in Beijing in the 2015 World Championships.
Not that he would use it as an excuse, but during his country's trials, the 28-year-old was also nursing an injured quadriceps, a tight hamstring and a slight ankle knock. His coach Harry Marra admitted he was "scared poopless" over the prospect of the injuries being aggravated further. He had nothing to worry about. While they prevented him from surging over the 9,000 points marker, his 8,750 was good enough to secure a fifth US title, 325 points clear of his nearest challenger Jeremy Taiwo.
While it didn't quite measure up to his personal target of exceeding 9,000, a measure of his staggering dominance in the event is that no one hoping to dethrone him in Rio this summer was able match that Olympic trial score; one he recorded carrying three separate injury concerns.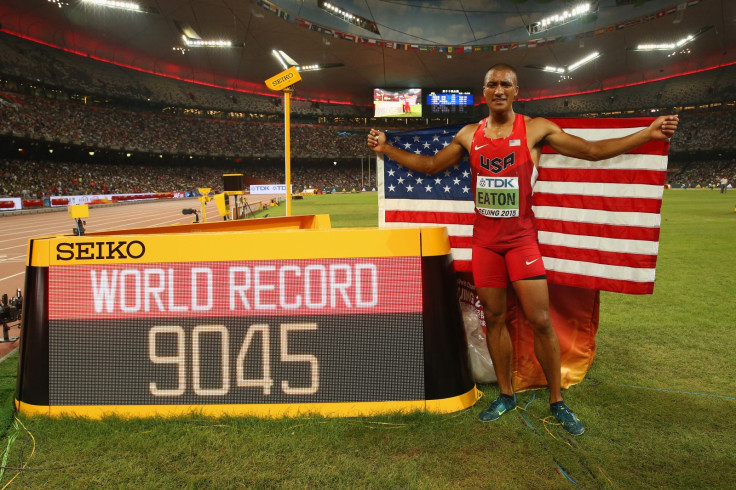 Eaton is very much in a class of his own and is should come as no surprise to see he is now expected to join Daley Thompson and Bob Mathias in becoming just the third man to defend his Olympic crown in the men's decathlon event in Rio this summer.
Having stormed to success in the Olympic trials in early July, he hasn't been left with a whole lot of time to completely recover from those nagging injuries. By his own admission, he was operating at 90 percent of his full capability then, still good enough to leave everyone else trailing in his wake.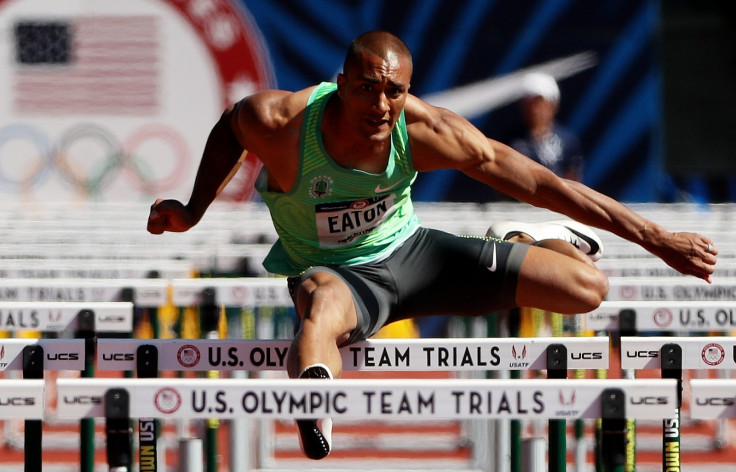 Ashton's place at the pinnacle of the decathlon is undisputed and his statistics from four years ago in London made for worrying reading for the chasing pack. His performance in the 400m event is still the fastest recorded by a decathlete, while his time of 10:35 in the 100m and distance of 8.03m in the long jump made a staggering statement of intent his rivals had no answers to.
What others deem normal and what Eaton considers normal are becoming two very different things. The Oregon native talks about recording scores of 9,000 and above for the rest of his career. Such a feat would be absurd, but he describes it as "cool". For a sense of perspective, only one other man in history has scored 9,000 and over; the Czech Republic's Roman Sebrle, another all-time great of his trade.
An injured Ashton Eaton is still the best at what he does. A fully-fit Ashton Eaton can continue to redefine the norm in the decathlon.