China is sending its largest ever Olympic delegation to compete in the 26 sporting events being held at the Rio 2016 Olympics, with a total of 416 athletes – 10 of whom will be competing in weightlifting. China is a traditional powerhouse when it comes to weightlifting competitions at Olympic level, with the athletes having already set several Olympic and world records. At the Sydney 2000 Games, the women's team swept all four events it entered –the first year that Chinese women were permitted to compete.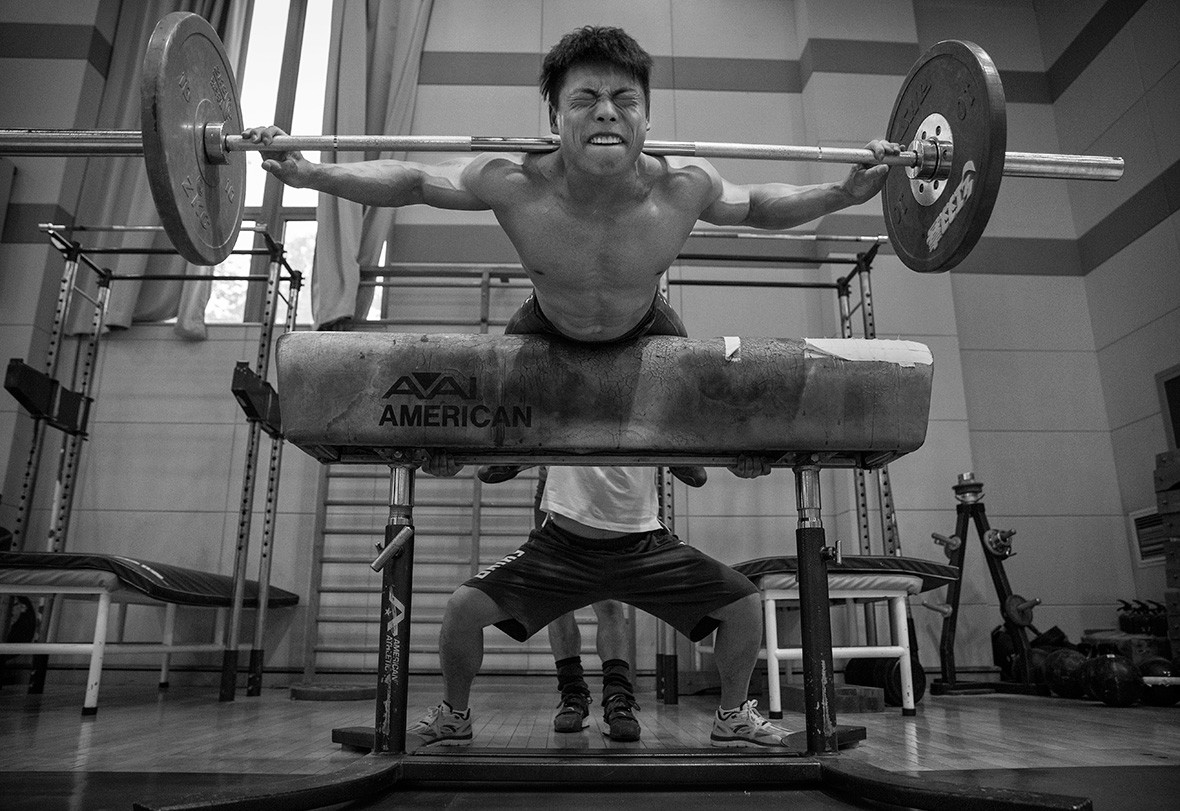 China's weightlifting contingent features just four women and six men, the maximum quota determined by the combined team standing (by points) at the past two World Championships. This means winning a spot on China's Olympic weightlifting squad can be a more competitive test than the Olympics itself. They usually train six days a week at the national sports training centre in Beijing.
Getty Images photographer Kevin Frayer documents China's weightlifters at China's Training Center of General Administration of Sports, in preparation for Rio de Janeiro.