Superstar athlete Yohan Blake will head into the upcoming 2016 Rio Olympics as Jamaica's national champion after winning the 100 and 200m sprint dashes. Blake won the 100m race on Friday (1 July) and the 200m on Sunday (3 July), prevailing in 20.29 seconds. The Jamaican Senior National Championships are the country's version of Olympic trials.
The 26-year-old beat Usain Bolt in both the 100 and 200 metre events on the same track in the National Stadium four years ago but there was no showdown between the two sprinters this time after Bolt pulled out of the meet due to a mild tear in his left hamstring. Blake made full use of Bolt's absence to dominate the field.
"The feeling is really good. Four years ago, I won. Four years in the future, I won again. That just shows I have heart. I have been working miracles in my life. This is what miracles are all about. I listen to my coach, I execute my race well and I get the victory," Blake said, as quoted by ABC News.
The Jamaican, who shot to prominence when he won the 100m gold at the 2011 World Championships in Daegu, has been plagued by injury in recent times.
"The plan is to go back in training; I need to focus my driving foot, so I can be faster. I could have gone 19 today. I just needed the win," he added.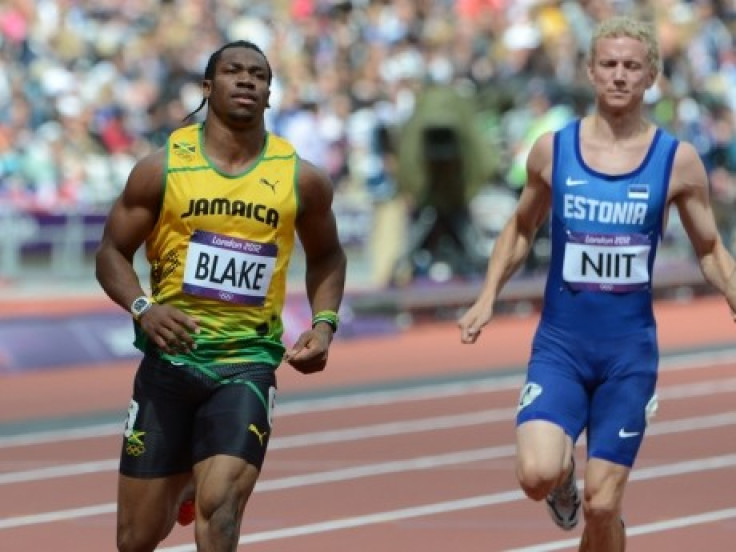 Blake who will be competing in the upcoming Rio Olympics 2016 will be hoping for a repeat performance of London 2012. He went on to win silver in both the 100m and 200m just behind fellow Bolt. Bolt is suffering from injury problems of his own and is a doubt for the summer games which makes his fellow countryman the favourite to win.