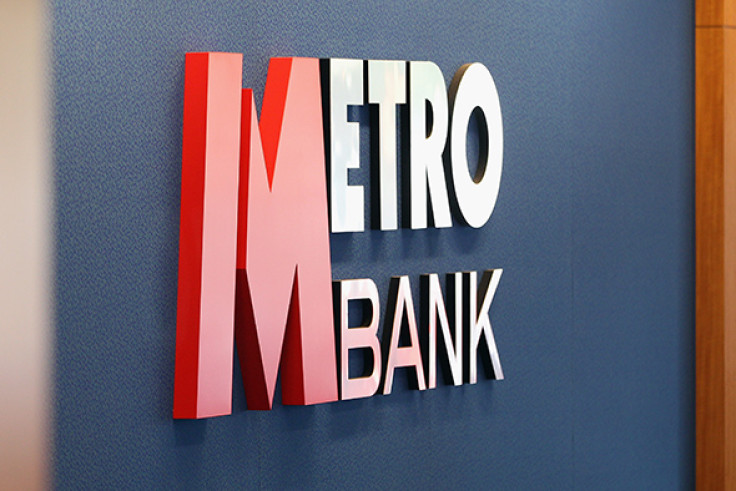 Metro Bank has moved a step closer to reach the milestone of a first annual profit after reporting a third consecutive quarter of growth.
In the three months to 31 March, the London-listed lender saw pre-tax profits rise to £2m, a 33% increase compared with the previous quarter and a much improved performance compared to the £9.6m loss recorded in the corresponding period last year.
Climbing into the black for the first time over a whole financial year would be a major statement of intent from the challenger bank, which entered the UK lending market in 2010 with the ambitious aim of tackling the industry's big five.
Vernon Hill, the bank's chairman and founder, said the performance over the quarter proved Metro Bank's trajectory pointed firmly upward.
"Our combination of great online and mobile banking and an exceptional in store experience is making a positive difference to our customers," he said.
"Metro Bank remains a revolution in British banking, championing the right of every customer to receive service and convenience tailored to their needs."
The American, who was a contemporary of US President Donald Trump in the 1960s at the Wharton School of the University of Pennsylvania, has previously claimed Britain's main banks have operated like "a cartel", overcharging, underserving and under-investing in their business.
"These banks have never faced real competitions," Hill told IBTimes UK in September, suggesting their IT systems are 50 years behind the world's standards.
"In the UK, just like in America, companies that are too big to fail are also too big to manage and you can see that in the banking sector."
Unlike other lenders, Metro, has also done away with glasses separating customers from bank tellers, in a bid to make the former feel welcome.
"We want fans, not consumers as we want to create an experience," Hill added. "People used to refer to Metro as the 'McDonald's of banking', now I want them to consider us the Apple of banking."
The concept is pivotal to Metro Bank, so much so that the bank refers to its customers as "fans" in its quarterly and yearly financial reports.
"Fans join your brand and remain loyal and bring their friends," Hill said. "The majority of people try to convince their friends to switch to Apple not because they are consumers, but because they are fans."
More challenger banks on the horizon
With customers increasingly disenchanted with traditional lenders – none of the main high street banks came in the top 10 for customer satisfaction, according to a survey released by consumer group Which? in February last year – there is fertile ground for new players to enter the sector.
Four challengers banks – Atom, Habib Zurich, Masthaven and Zenith – officially launched last year and up to 17 could enter the sector in 2017, joining the likes of TSB, Virgin Money, Shawbrook, Hampshire Bank and First Direct in an increasingly crowded field.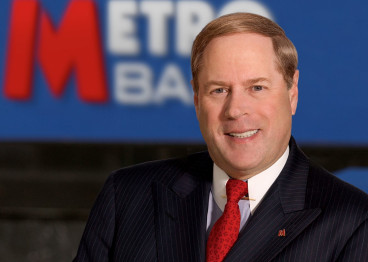 However, Hill is adamant that Metro is the only real challenger bank on the scene at the moment. "The others are simply fringe players," he told this publication.
First Direct, which is owned by HSBC, boasts 1.35 million customers but Hill has dismissed the threat posed by the online and telephone-based bank. Given the option of choosing a lender that offers both in-store and online services, he argued, customers would not opt for a competitor offering online and telephone services only.
The increasing number of players entering the sector means a higher number of lenders vying for the same customers. In the week beginning 24 April, Virgin Money blamed strong competition in the mortgage market for a decline in gross mortgage lending in the first quarter of 2017.
Meanwhile, other banks have not yet reached the same profile as Metro Bank as they tend to focus on business customers only and do not offer personal lending.
Further expansion could bring bigger challenges
In the first three months of 2017, Metro Bank added a record 72,000 customer accounts, bringing the tally to 987,000, but while the bank has enjoyed an almost meteoric rise, it still faces a number of challenges.
Analysts at Jefferies were left disappointed as the loan / deposit ratio fell from 74% to 72% in the quarter.
"We would have preferred to see a rising loan/deposit ratio and view asset growth as critical to achieve 2020 profitability targets," they added.
Meanwhile, analysts at Numis poured cold water on the bank's expansion plans. Metro plans to grow its network of branches from the current 48 to 110 by 2020, a move in stark contrast with the broader trend in the UK banking sector, which has seen 8,000 branches disappear from the high street over the last 25 years.
"While we may disagree on the branch expansion strategy, we believe there is an opportunity for a bank that places a greater focus on the customer; just not on a valuation almost three times higher than peers," they said.
"In our view, this significant premium is incongruous for a company that has only just begun making a profit and is dependent on abnormally high deposit and loan growth to achieve its targets, especially during a period of increased uncertainty post-Brexit and rising competition."