Rishi Sunak Receives Backlash Over Delays In Net Zero Plans
Rishi Sunak has revealed plans of a policy change that could potentially delay significant government pledges towards achieving net-zero emissions, a move that has sparked strong criticism from both Labour and Conservative members of parliament, as well as environmental organisations.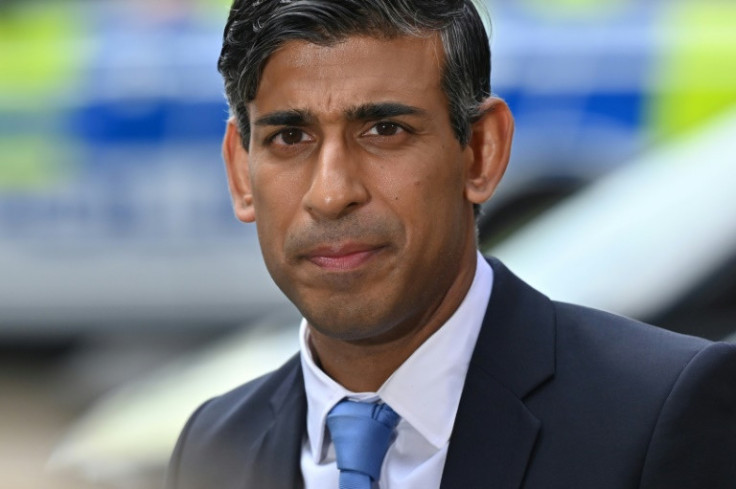 On Tuesday it was reported that he plans to delay net zero government plans. Sunak said he remains committed to the net zero target by 2050 but will achieve it "in a better, more proportionate way". He will deliver a speech on Friday with further details.
Sunak pushed back the sale of new petrol and diesel cars by five years to 2035, though 2030 has been the target of government policy since 2020.
Sunak also wants to delay the plan to phase out the installation of gas boilers by 2035, saying that the government is to phase out 80 per cent by that year.
Furthermore, there will be no new energy efficiency regulations on homes. Ministers considered imposing fines on landlords who fail to upgrade their properties to a certain level of energy efficiency.
The prime minister would also announce that there would be no new taxes to discourage flying and no new policies to change people's diets or encourage carpooling. He is also expected to rule out proposed recycling schemes with multiple bins.
He said: "This realism doesn't mean losing our ambition or abandoning our commitments. Far from it. I am proud that Britain is leading the world on climate change. We are committed to net zero by 2050 and the agreements we have made internationally – but doing so in a better, more proportionate way."
He accused previous governments of taking "the easy way out, saying we can have it all".
Many politicians condemned his assertions, and Labour's shadow business secretary Jonathan Reynolds said: "We are making clear that we are absolutely rejecting this completely futile, short-term and facile way of doing politics."
He added: "This is not a serious way to make long-term decisions that require vast amounts of investments, where lots of jobs are at risk."
Conservative Lord Zac Goldsmith, who resigned as a minister earlier this year after challenging Mr Sunak's "apathy" over climate change, said the prime minister was "dismantling" the UK's credibility on environmental issues.
He said: "[Rishi Sunak's] short stint as PM will be remembered as the moment the UK turned its back on the world and on future generations. A moment of shame."
One Downing Street insider suggested that there had been "sheer bloody panic" inside No 10 at how they received the policy.
Industries have identified the government policies currently facing change as essential for fostering growth in the UK's sector.
Tory MP Chris Skidmore, a former energy minister who led a recent review into the net zero target by the government, condemned the move, saying: "If this is true, the decision will cost the UK jobs, inward investment and future economic growth that could have been ours by committing to the industries of the future."
He added: "Ultimately, the people who will pay the price for this will be householders, whose bills will remain higher as a result of inefficient fossil fuels and being dependent on volatile international fossil fuel prices."
Sam Hall, who runs the Conservative Environment Network said: "Slowing down climate action would damage the Conservatives electorally on an issue voters care deeply about and undermine the UK's green economy."
Caroline Lucas, the sole Green MP tweeted: "Sunak is economically illiterate, historically inaccurate and environmentally boneheaded. This absurd rollback will mean higher energy bills, colder homes, fewer jobs, more air pollution & more climate chaos."
Separately, one minister said they would be "staggered" if the car ban is delayed because of the signals it sends to the industry.
He told Sky News: "Every automotive company is investing in EV, we've just given Tata all this money to make batteries, it's bonkers."
What is the UK's 2050 Net Zero goal?
By 2050, the UK is legally required to have reduced its greenhouse gas emissions by 100 per cent from 1990 levels. This means that any emissions are balanced by absorbing an equivalent amount from the atmosphere.
Under the 2015 Paris climate agreement, 197 countries (including the UK) agreed to try to limit global temperature rises to 1.5C by 2100.
However, the UN wants countries to bring forward their net zero targets by a decade to avoid "the growing climate disaster".
Nonetheless, numerous taxpayers are asking if the net zero commitments are worth the investment amid the cost-of-living crisis.
In an era of rising energy bills and food prices and the panic-buying of petrol, many see reducing carbon emissions as too expensive.
However, with the recent delay of the government's climate commitments, energy prices will continue to increase due to continued reliance on fossil fuels, which are a major contributor to climate change.
Delaying commitments to transition to a greener economy also means postponing investments in renewable energy infrastructure and energy-efficient technology. This may result in missed opportunities for job creation and economic growth, which may worsen the cost-of-living crisis.
These are job opportunities in sectors like renewable energy, electric vehicles and sustainable agriculture, which could drive up economic growth and alleviate the cost-of-living crisis.
Delayed net zero targets also may increase healthcare costs due to higher rates of respiratory illnesses due to air and water pollution from burning fossil fuels.
Therefore, while delaying net zero commitments may decrease short-term energy prices, it can have a significant impact on the long-term effect of the cost-of-living crisis.
Investing into net zero commitments may prevent higher costs from energy and food to healthcare and infrastructure.
By

Kaja Traczyk is a reporter for the International Business Times UK and a Journalism Undergraduate with experience in news writing, reporting, and researching.