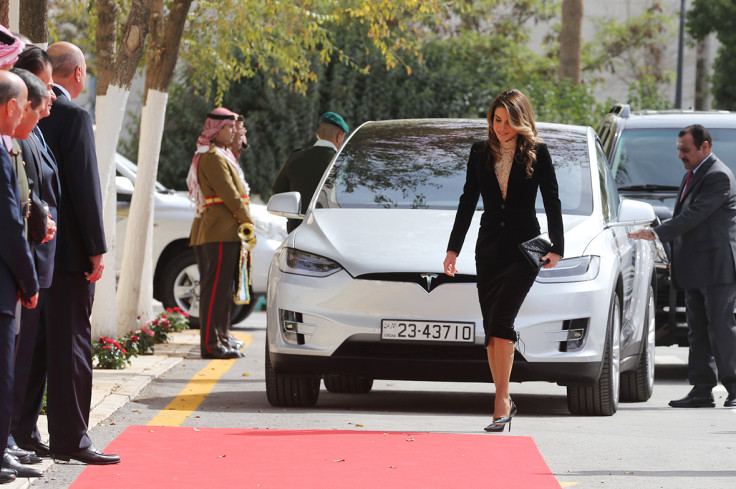 She is fast becoming one of the most prolific global royals for her innovative advocacy work involving education, health, youth and micro-finance among others. But Queen Rania of Jordan – who is married to King Abdullah II bin al-Hussein – has also blossomed into one of the most influential fashion icons of her nation.
The uber-stylish royal showed off her incredible figure in a flattering black velvet skirt-suit which she wore with a gold lace high-neck blouse at Jordan's opening day of parliament on 7 November.
The elegant two-buttoned waist-cinching blazer highlighted the queen's slender physique while the below-the-knee skirt elongated her petite frame with its sleek silhouette.
The social media-savvy royal posted a picture of herself wearing the outfit – from Antonio Beradi's AW16 collection – which proves that, when it comes to this ensemble, there is more than meets the eye. Both jacket and skirt featured a fashion-forward lace-up detailing on the back which would no doubt be deemed too racy for the likes of Britain's Catherine, the Duchess of Cambridge.
Queen Rania dedicated the Instagram snap to her husband with the words: "A moment with His Majesty after he delivered the Speech from the Throne, opening the 1st Ordinary Session of the 18th Parliament."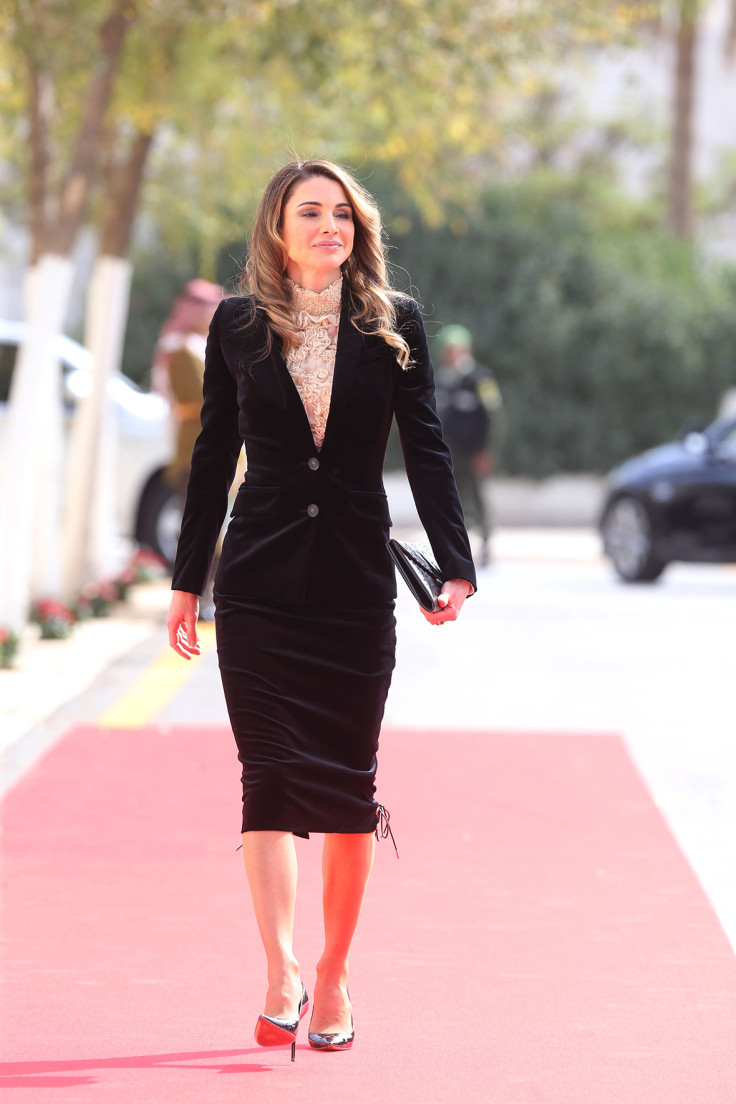 She wore her caramel-kissed hair in tumbling curls as she made her way into Amman's parliament building in a smart pair of black stilettos before listening intently as King Abdullah II addressed politicians and dignitaries. Her husband also vowed to continue protecting holy sites in Jerusalem.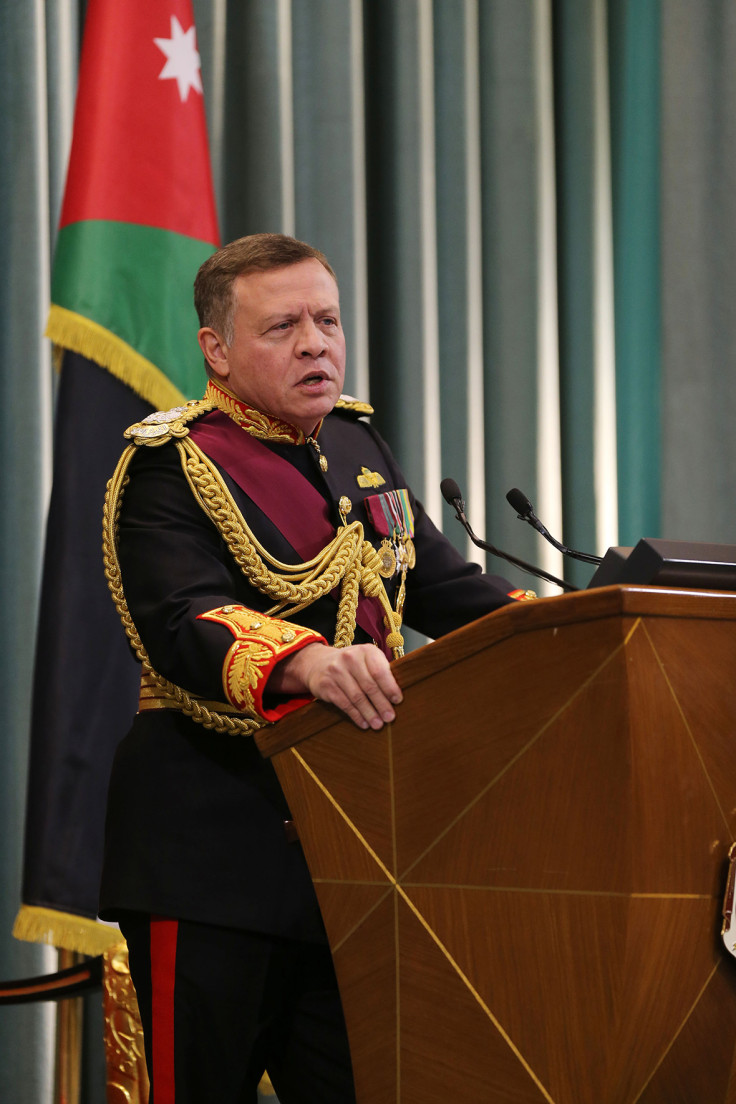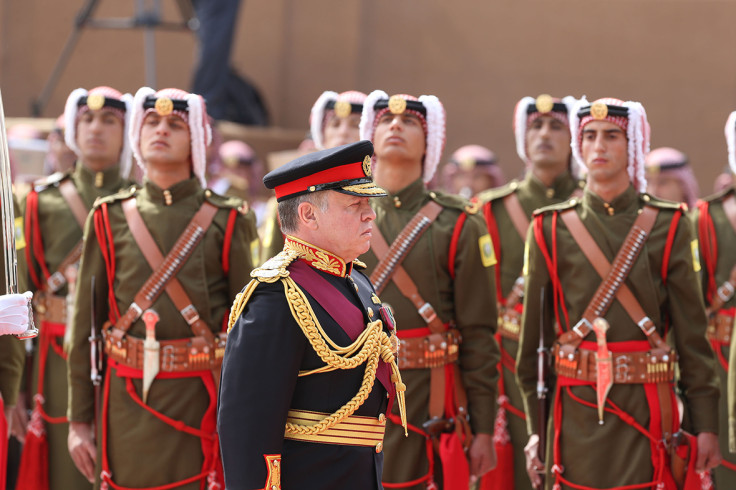 He said: "Despite all of the challenges and the repercussions, we will continue carrying out our historical role to protect the issues important to our nation, both Arab and Islamic, and fulfil our duty in protecting the holy places for Islam and Christianity in Jerusalem."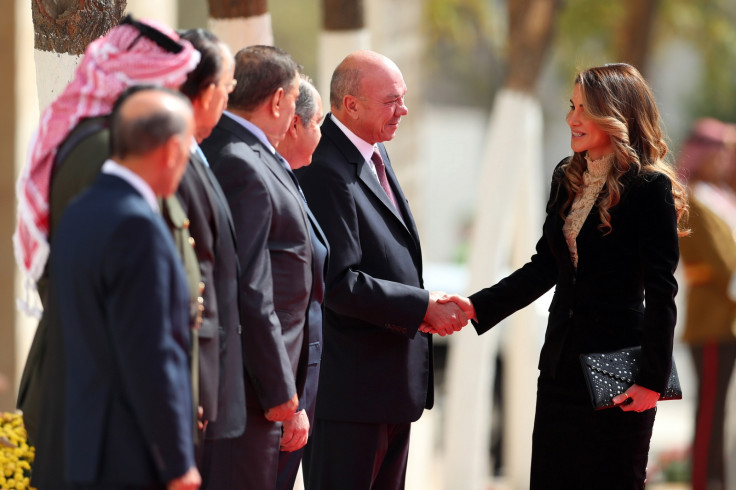 Rania – the mother-of-four monarch who boasts 2.5m Instagram followers – has been on the go for the past few weeks. The Jordanian royal hosted the First Lady of Poland, Agata Kornhauser-Duda in Amman yesterday, as well as Queen Mathilde of Belgium the week before during her visit to Jordan while conducting a humanitarian tour of the Middle East.