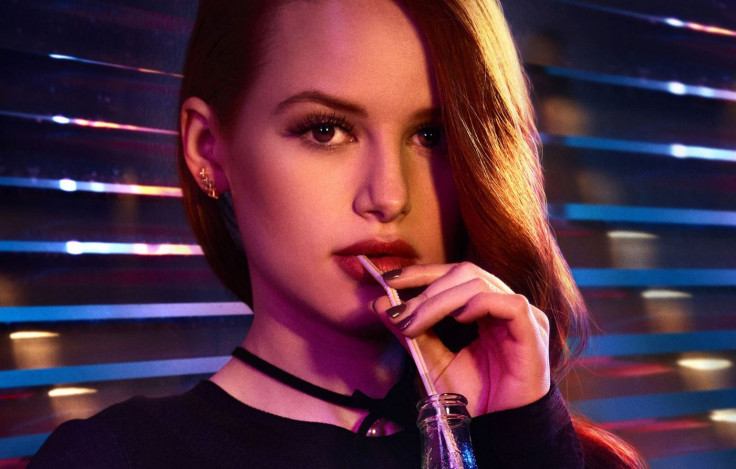 Riverdale's murder mystery is far from being resolved. Despite the shocking revelations in the pre-finale episode about Jason Blossom's killer, fans were left curious about the reasons that forced Clifford Blossom to kill his own son. Perhaps some of these looming questions will be answered in the finale episode airing this Thursday on CW.
Click here to watch Riverdale episode 13, titled The Sweet Hereafter, via live stream on the official website of the network. The season 1 finale airs on 11 May at 9pm EST on CW.
Things took a dramatic turn in the penultimate episode when the bunch of teenagers discovered a secret video footage that captured Jason's unfortunate murder. It was revealed how the maple syrup baron pulled the trigger at his own son and upon being exposed as the killer tried to hang himself.
However, the last crucial scenes left fans with as many questions as revelations, especially with that maple syrup barrel rolling over to reveal the stack of drugs.
What's going on with the Blossoms and what is their real business? With the apparent suicide of Clifford Blossoms, all the mysteries seem to have hit a roadblock.
But Riverdale boss Roberto Aguirre-Sacasa is leaving subtle hints. "Stay tuned for the finale and remember, we didn't see Clifford hang himself. We just saw Clifford hanging there," he told ET Online teasing the upcoming finale episode.
Meanwhile the infamous love triangle of the Archie Comics arc is slowly taking shape with official synopsis teasing a growing bond between Archie and Veronica. As these two "continue to grow closer" Betty will struggle with her own demons. Previous episodes had hinted a darker side of the otherwise soft spoken Betty with instances where she tried to physically harm herself.
Above all the chaos, however, is Cheryl's situation as she recently discovered the truth about her brother's killer. With the newfound knowledge about the Blossom family business and her father's wrongdoings, a furious Cheryl is set to take things in her own hands.
Riverdale boss warns, "Cheryl has a shocking story in the finale, probably even darker than Clifford killing Jason."
Find out the twisted reasons that cost Jason's life in the upcoming finale. While the CW series has been confirmed for a second season, return date is yet to be announced.