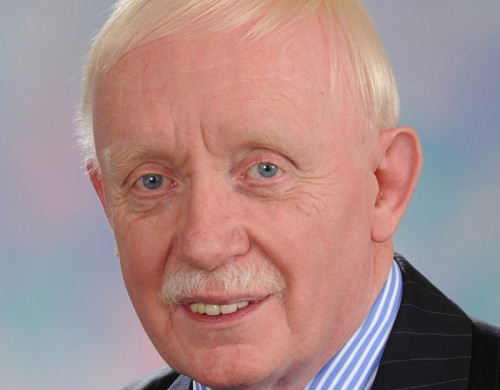 The Financial Conduct Authority (FCA) has now published the results of its thematic review of the annuity market and has effectively confirmed what most of us already knew – or at least strongly suspected - that the market is not working well for consumers.
The FCA reviewed 25 pensions firms representing 98% of the UK annuities market. It found that six out of 10 retirees bought an annuity from the provider which they used when saving for a pension.
Many looked elsewhere but did not switch. However, 80% of those could have got a better deal, and a more generous retirement income, by shopping around effectively and then buying the annuity from another provider.
The typical pot of pension savings analysed in this review was £17,700. This would typically be used to buy an annuity that would pay an annual retirement income of £1,030. But by shopping around, that annual income could increase by £71, or 6.8%, to £1,101.
One in six people could see their retirement income increase by more than 10% if they changed provider, the FCA said. Those buying an enhanced annuity - available to smokers or those with a medical condition that shortens their life expectancy - could see a £135 a year, or 8.3%, rise in annual retirement income by shopping around, after building up an average pension pot of £26,800.
The FCA review also found that people who had saved less than £5,000 into a pension pot were particularly poorly served by the industry with annuity rates, when available, being substantially lower than those for larger pots.
This all makes for very distressing reading and yet there are no plans for any immediate regulatory action. Instead the FCA now intends to conduct a further study to assess competition in the market, and hopes to publish some possible remedies within 12 months.
I have to say this apparent lack of urgency is extremely disappointing. The fact that eight out of ten people could get a more generous retirement income by shopping around (equivalent to perhaps an extra £1,500 paid into a pension) is an absolute indictment of the system and points to the need for real changes to be introduced sooner rather than later. This will potentially leave many thousands of retirees high and dry when navigating the annuity minefield
Whilst waiting for this second investigation to be concluded, the Industry (pension schemes as well as providers) must redouble efforts to encourage individuals to seek advice and support in determining the timing and type of any annuity needed as well as the best provider.
In relation to small pots the government should also urgently review the trivial commutation rules (which allow for the whole of the pot value to be taken in cash) with a view to increasing the limit on small individual pots from the present £2,000 to at least £5,000 – thus enabling better value to be obtained from using only larger pots for the annuity process.
In the longer term we must hope that what the FCA itself has described as a "disorderly" annuity market can be sorted out and made fit for purpose. The image and reputation of the whole pension system could depend upon it.
Malcolm McLean is a senior consultant at Barnett Waddingham