Blac Chyna has had a lot to celebrate recently so to share her joy, on Saturday, she surprised her mum Tokyo Toni with a brand new car, sharing the moment on her Snapchat. I mean it doesn't get any cuter than this, the 28-year-old, who is expecting a child with her fiancé Rob Kardashian documented the entrance of her surprise gift for her mother just days after receiving.
Toni jumped up and down for joy while screaming "Chyna got me a car!"
Blac shared a video from her snap to her Instagram, filming her mum driving away in her expensive gift, captioning it with: "Today was an amazing day! Got my mom a fully loaded 2016 Nissan, exactly what she asked for!"
Adding: "She's not a flashy person and it makes me so happy that I was able to do this for her! Love you mom!!"
Chyro (Chyna and Rob) may be on high spirits about their lives at the moment, but Kylie Jenner and Tyga aren't so spirited. It has been reported that one of Jenner and Tyga's cause of splitting up was because of Rob's relationship with Chyna.
A source told People magazine: "It [their romance] shook up Kylie and Tyga's relationship.
"It was definitely uncomfortable and there were plenty of hurt feelings on Kylie's part."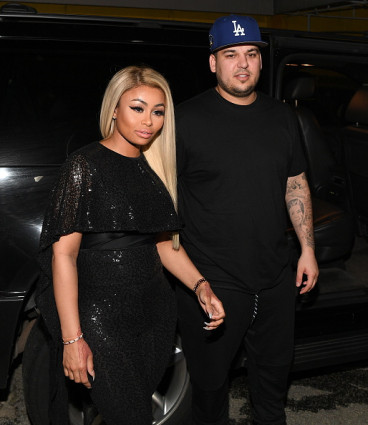 Their split comes just days after Rob announced fiancee Chyna, was pregnant with the couple's first child.
Tyga was quick to congratulate the happy couple on their news, as was Kim Kardashian. But according to OK! Magazine another source said: "The drama really started to get to Kylie. She couldn't get it off her mind.
"She almost felt like she was in an incestuous relationship.
"She figured it'd be best to just drop it and move on with her life so she wouldn't have to worry about all the emotional baggage that came along with that situation anymore."
That makes a lot of sense since Blac Chyna is also sharing a child with Tyga, who was dating Jenner, who is also Rob's sister.