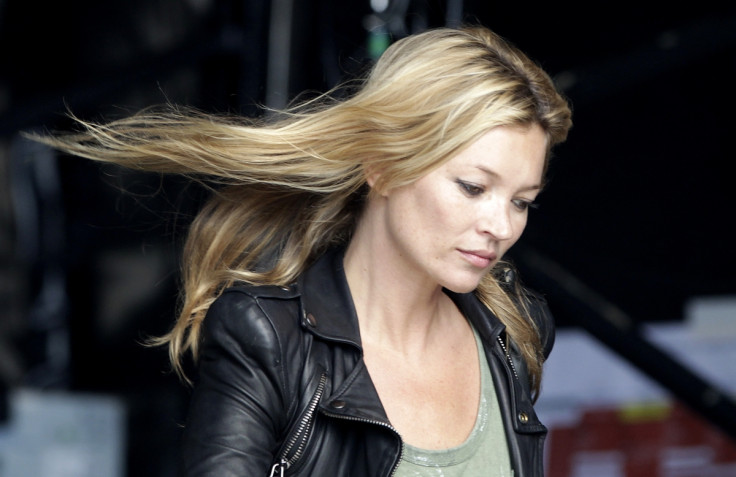 Kate Moss has had her fair share of bad-boy lovers in the past. But now the 42-year-old model has sent her toyboy lover Count Nikolai Bismarck packing because of his rebellious lifestyle. Moss has reportedly kicked him out of her country home, after his erratic behaviour during a week away in Cotswolds which included him hallucinating.
According to The Sun on Sunday, the supermodel has given the 29-year-old an ultimatum by threatening to split from blood-drinking Count Nikoli and ordered him to detox at a London clinic. According to the Sun, a source said: "Kate and Nikolai went down to her home in the country last weekend and he was acting really weirdly.
"They argued loads and she was having a go at him about his partying and staying up late. At one stage she thought he was hallucinating because he said there was an intruder in the garden but it turned out to be a statue in the grounds.
"He jumped out of a window to try to chase it, which was when Kate started getting really worried. She was quite concerned about his behaviour and wanted him out of the house because she thought he was having a meltdown.
"Eventually, one of Nikolai's family sent a car to pick him up and bring him back to London where he stayed with friends for a bit. Kate went to Canada but told pals to watch him"
"He then went into the clinic, which people think Kate has paid for. Kate has said she can't be with Nikolai when he is like that and she needs the craziness out of her life.
"When Kate is having a go at you for partying too much, you know you have got to rein it in."
The pair started dating after the English model split from her musician husband Jamie Hince last year and since then they have been seen enjoying a holiday together in Brazil. Nikolai, the great-great-grandson of Prince Otto von Bismarck, the 19th-century Iron Chancellor of Prussia, is a society photographer and once admitted he drank cow's blood while spending time with a tribe in Ethiopia.