Millionaire Robert Durst, who is charged with three murders after apparently confessing by accident during the filming of HBO documentary "The Jinx", is now being linked with two mysterious disappearances of teenage girls. He has also been moved to a secure mental facility.
Durst, 71, whose family fortune is in Manhattan real estate, had already admitted killing and dismembering Morris Black in Texas in 2001. He was also suspected, but never questioned over the disappearance of his first wife Kathleen Durst in 1982, and the murder of writer Susan Berman in 2000.
Now, media reports in the US are linking Durst with the unsolved disappearances of two teenage girls in 1997.
Kristen Modafferi disappeared on a trip to San Francisco on 23 June. Humboldt County District Attorney Maggie Fleming told the Los Angeles Times: "I really can't confirm or deny that Durst is a person of interest because anything said about the investigation could potentially hinder the investigation."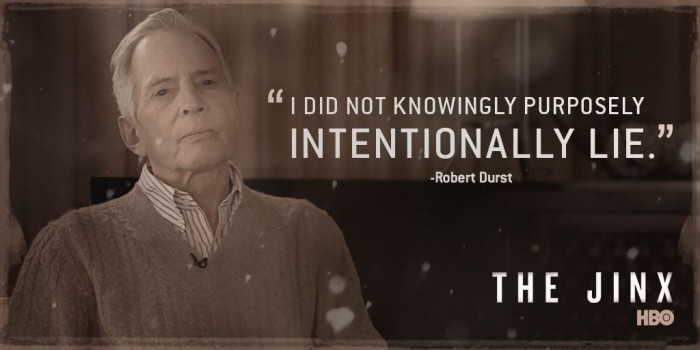 Karen Mitchell was volunteering at a homeless shelter where Durst had been spotted in Eureka, California on 25 November. Eureka police Capt. Steve Watson said "We are very interested in any information Mr. Durst may have in connection with the disappearance" (of Karen Mitchell).
Durst is awaiting extradition to Los Angeles where he will face trial for the murder of his friend Susan Berman. If convicted, due to the nature of the offence he could face the death penalty.
Durst's extradition to LA has been delayed because he must face charges of being in possession of firearms and marijuana when arrested. It is also alleged he was also in possession of a latex mask, fake ID and $42,000 (£28,000) in cash. Despite being cut out of his family's property empire, Durst is still said to be worth up to $100m.
On 17 March Durst was deemed a suicide risk and moved from Orleans Parish Prison to a mental facility within a state prison in St. Gabriel. Durst's home in Houston, Texas has also been searched by police, though they have not revealed why.