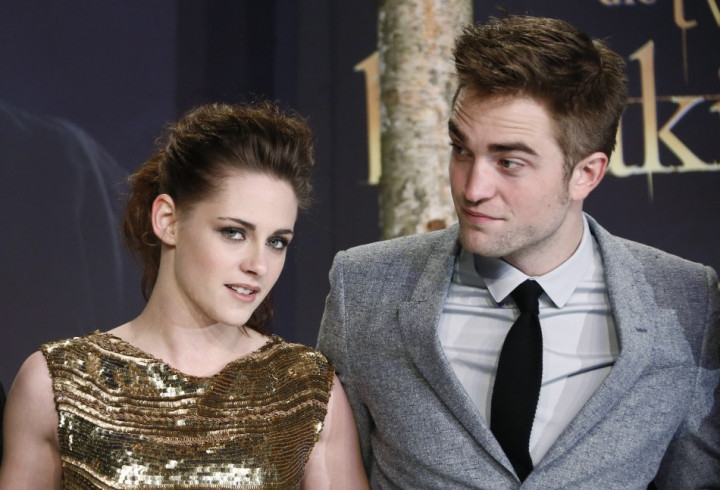 Robert Pattinson has reportedly moved into girlfriend Kristen Stewart's Malibu home. Pattinson, who moved out of the Loz Feliz mansion he shared with Stewart following her affair with Rupert Sanders, is giving their relationship another shot.
"Kristen and Jules [Stewart, the actress's mother] had a big heart-to-heart and Kristen felt it was too soon for her and Rob to have their own place again," a source told Grazia magazine, "Jules will act as a buffer between Robert and Kristen; someone to help when times get tough. It will be a trial to see how they fare being around each other full-time."
"For him the road to recovery for their relationship has been a rocky one; he's taking it one day at a time," the insider added.
The 26-year-old actor and Stewart joined close friends such as Marcus Foster to spend some time in Malibu.
"Yesterday Kristen threw a small get together at her mom's house in Malibu. Rob and their friend Marcus Foster, and a few other friends were all there," a friend close to Stewart told Hollywood Life, "Earlier in the day they went paddle boarding at the private beach where Jules lives. Rob and Kristen have been wanting to spend as much time as possible with each other before he leaves," explained the friend. "Rob wants to teach Kristen how to paddle board but Kristen thinks the water is too cold and would rather cook. It's like an ongoing joke that he will eventually get her out there in a wet suit."
The couple were previously spotted together at the Coachella Music Festival in Indio, California. Pattinson even made a big statement of his love for Stewart by presenting her with a £30,000 limited-edition fountain pen on her 23rd birthday.