Manchester City manager Roberto Mancini has criticised Real Madrid coach Jose Mourinho, after rumours about the latter succeeding him at the Etihad Stadium next season. The Portuguese tactician, a former Chelsea manager, has also been linked with Premier League rivals Manchester United, when Sir Alex Ferguson decides to step down.
Mourinho's relationship with the Santiago Bernabeu outfit seems to be rapidly deteriorating, following a hostile reception at the weekend's Madrid derby in Spain. Real beat cross-town rivals Atletico Madrid 2-0, with goals from Cristiano Ronaldo and Mesut Ozil, to recover from a surprising defeat to Real Betis in their last league game.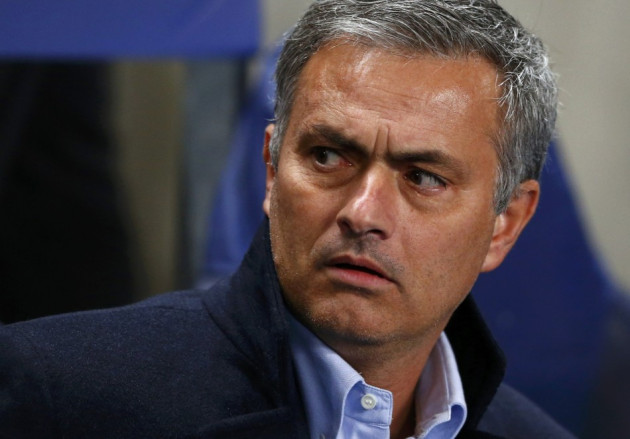 There is little love lost between Mancini and Mourinho, and were the Portuguese to take over at the English champions for next season, it would be the second time he succeeded the Italian; Mourinho was appointed to Inter Milan after the Nerazzurri fired the former Lazio manager in 2008.
As far as Mancini's tenure in Manchester is concerned, the Italian is undoubtedly under pressure to change the club's European results. City have been eliminated from the group stage of the Champions League for the second straight season, after a barely deserved 1-1 home draw to Madrid. The Premier League champions travel to Germany in midweek, to play Bundesliga champions Borussia Dortmund and will need to win and hope Dutch champions Ajax lose to Madrid in Spain, in order to qualify for the UEFA Europa League.
The good news is City's domestic form is better, marginally so. The club are still unbeaten in the league and are second to leaders United, whom they trail by three points. But with six draws from the 15 league games so far, Mancini will need to push results further to keep his job safe. However, the Italian claims he still has the backing of club owner Sheikh Mansour and has been quoted as dismissing Mourinho's attempts to destabilise his position.
"I am happy. I read that one day Mourinho is going to PSG, one day he's in Inter, Manchester City, Manchester United, then Chelsea. I think he works well for this. It's not important though. This is our job and I don't feel any pressure," Mancini explained.
Mourinho, for his part, is still recovering after a disastrous start to the La Liga season. Madrid, the defending champions, are already 11 points behind rivals and leaders Barcelona, meaning that barring a major miracle, it is unlikely the capital club will seal back-to-back league wins.
Both Madrid and City fans took to heckling their respective managers at the weekend league fixtures (City were held by Everton).
Mourinho has long claimed he wants to return to English top flight at some point in his coaching career and it is believed he will do so with one of the Manchester clubs.