Manchester City manager Roberto Mancini has swatted away rumours of becoming the new Russia boss by signing a five-year contract at the Etihad Stadium.
The Italian, who guided City to their first domestic league title for 44 years last season, has extended his deal until 2018.
Mancini, who also won the FA Cup in his first full season in charge of the Premier League champions, says he is delighted to put pen to paper on a five-year extension.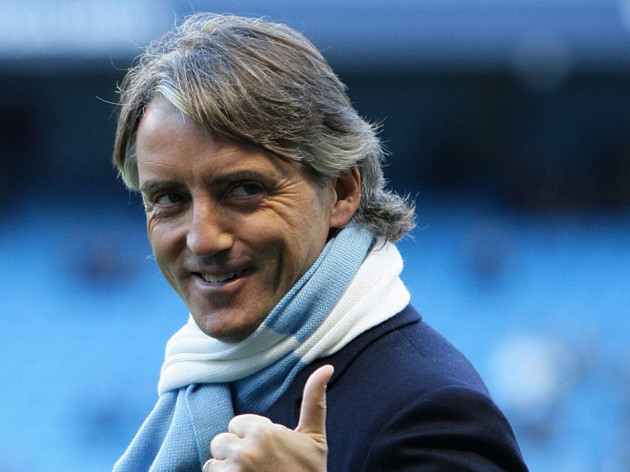 "I am delighted to be able to give all of my efforts to Manchester City for a further five years," he said.
The opportunity which exists to build on our recent success is enormous. Manchester City is a fantastic football club, from the owner, chairman, Board and the executive team, through to the players, staff and fans.
"I am very much looking forward to the challenges and excitement ahead."
Interim Chief Executive Officer John MacBeath said: "Roberto's managerial credentials have been well proven in Europe for many years and in leading a team which has won the FA Cup and an unforgettable Barclays Premier League title in successive seasons, his ability to manage in the English domestic game is also undisputed.
"This new agreement allows Roberto to focus on the challenge of guiding a team which is capable not only of defending the Premier League title, but one which can compete for European honours."
Despite having won two trophies in as many years, Mancini has had to deal with spates of player unrest, including Carlos Tevez's refusal to warm-up against Bayern Munich last term.
However, Mancini was able to unite his squad last season, amid growing pressure from rivals Manchester United, to claim the league title with the last kick on the final day of the season in the win over Queens Park Rangers.
The new contract comes admid rumours Mancini was set to become the new manager of the Russian National Team, with a £35m six-year deal set to be offered to the 47 year old.
Russia have yet to find a replacement for Dick Advocaat after they failed to emerge from group A at the European Championship and are set to reveal a short-list for the position.