Rock And Roll Hall Of Fame: Gene Simmons slams Ice Cube after N.W.A.'s induction speech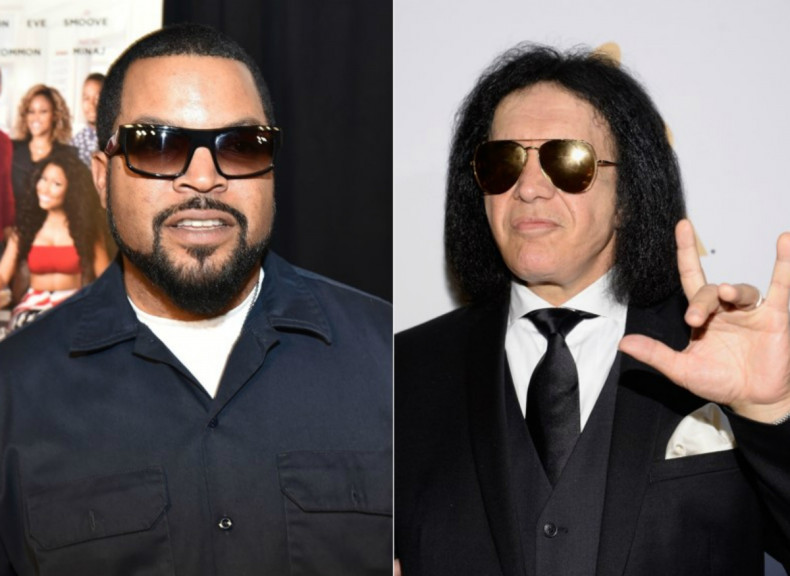 Gene Simmons has found himself at loggerheads with members of legendary rap group N.W.A. At their Rock And Roll Hall Of Fame induction speech, Ice Cube and MC Ren responded to recent comments made by the KISS frontman about hip-hop's longevity, and the gansta rappers place at the ceremony.
The award, accepted by original N.W.A. members Dr Dre, Ice Cube, Mc Ren and DJ Yella at the New York ceremony on 9 April, had rapper Ice Cube defending the genre, saying: "The question is, 'Are we rock 'n' roll?' And I say – you goddamn right we rock 'n' roll. Rock 'n' roll is not an instrument. It's not even a style of music. It's a spirit that's been going on since the blues, jazz, bebop, soul, rock 'n' roll, R&B, heavy metal, punk rock, and yes, hip-hop. Rock 'n' roll is not conforming to the people who came before you, but creating your own path in music and life. That is rock 'n' roll and that is us."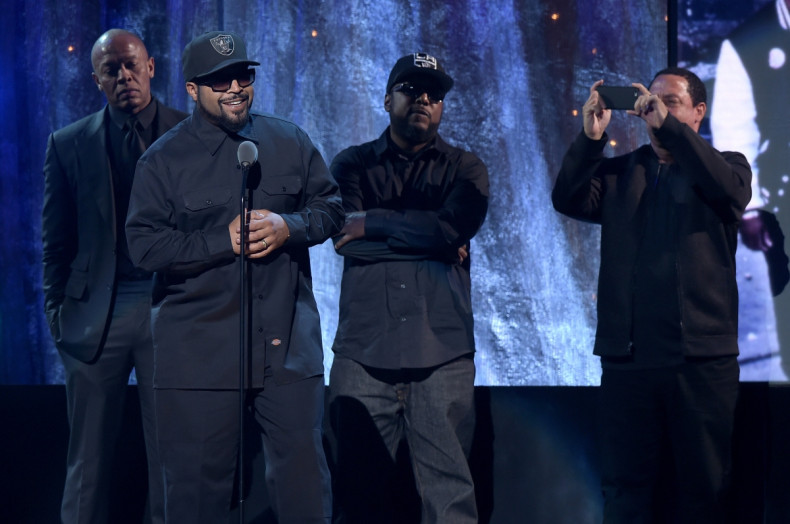 In response to Cube's statement, rocker Simmons tweeted: "Respectfully-- let me know when @JimiHendrix gets into the hip-hop hall of fame. Then youll have point. @icecube."
Simmons sparked tension when he criticised hip-hop in an interview with Rolling Stone magazine, stating: "I am looking forward to the death of hip-hop. I'm looking forward to music coming back to lyrics and melody, instead of just talking. A song, as far as I'm concerned, is by definition lyric and melody ... or just melody."
He added: "As far as I'm concerned, rock is dead. There ain't no new bands. Foo Fighters, I love 'em, but they're a 20-year-old band. These are long-in-the-tooth bands: Nirvana, Pearl Jam. They're old bands."
Remaining loyal to hip-hop, MC Ren said in N.W.A.'s speech: "I want to say to Mr. Gene Simmons that hip-hop is here forever. We're supposed to be here."
N.W.A.'s induction into the Rock And Roll Hall Of Fame comes months after the rap group were thrust back in the spotlight with the release of biopic Straight Outta Compton. The film, one of the highest-grossing of 2015, depicts the success and tribulations of the pioneering group formed by Ice Cube, Dr Dre, Eazy-E, MC Ren and DJ Yella.
In January 2016, plans for a Hip Hop Hall Of Fame And Museum to be opened in Harlem were announced. Confirming the news, Dove Entertainment who are co-ordinating the Hall, said: "The community of Harlem has a rich history of arts and cultural contributions. The Harlem Renaissance has influenced artists, poets, scholars, educators, politicians, fashion, entrepreneurs, entertainers and community leaders from New York City throughout the world. Hip Hop music and culture will now join that legacy in Harlem as the Hip Hop Hall of Fame + Museum is set to open up its offices on the historic 125th Street."