Rodrigo Duterte shoots down purchase of 26,000 assault rifles from US
'We will not insist on buying expensive arms from the US,' the Filipino president insisted.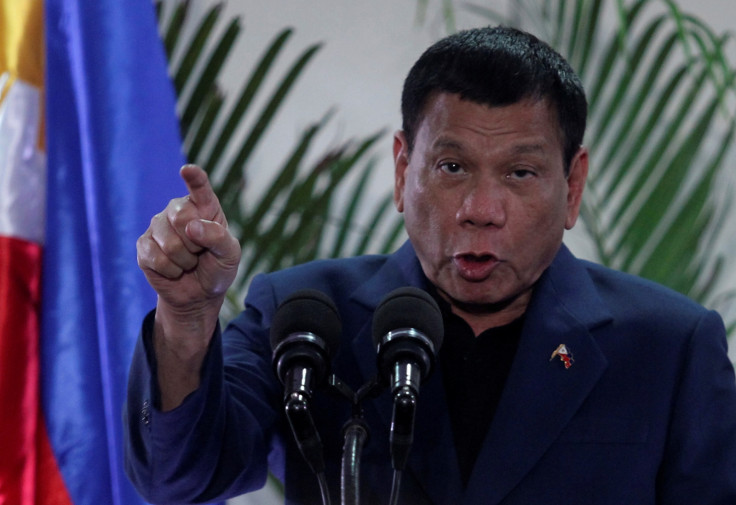 A purchase of 26,000 assault rifles from the US has been halted by Rodrigo Duterte. The president of the Philippines insisted that he would "look for another source that is cheaper and maybe as durable and as good as those made in the place we are ordering them".
The latest action from Duterte follows speculation that Washington had stopped the sale to the Philippines National Police (PNP). Reuters reported that US Senator Ben Cardin planned to oppose it over concerns about human rights violations in the country.
Since Duterte came to power on 30 June, more than 2,300 people have been killed as part of his brutal crackdown on drugs. The drive has led to international outcry, provoking sharp reactions from the former Mayor of Davao City.
"We will not insist on buying expensive arms from the US," Duterte said in a televised speech. "We can always get them somewhere else. I am ordering the police to cancel it. We don't need them."
He added that he was in no "hurry" to secure the M16 rifles, which will only result in the deaths of more Filipinos. "We have no enemy. We are only killing each other," he said.
"Let us just have a moratorium on violence," added Duterte. "And we can use the money on some other endeavour."
Cardin's opposition to the sale last week prompted a furious response from Duterte, who accused Washington of "disrespecting" him. "Just look at those monkeys," he said on Wednesday (2 November). "The 26,000 rifles we are supposed to buy from them, they no longer want to sell to us. Son of a bitch."
PNP Chief Ronald dela Rosa previously said that while US weapons were desired because of their reliability, "we will find another source, maybe from China." Duterte said that in the past, Russia has also indicated that it is open to selling arms to the Philippines.
© Copyright IBTimes 2023. All rights reserved.