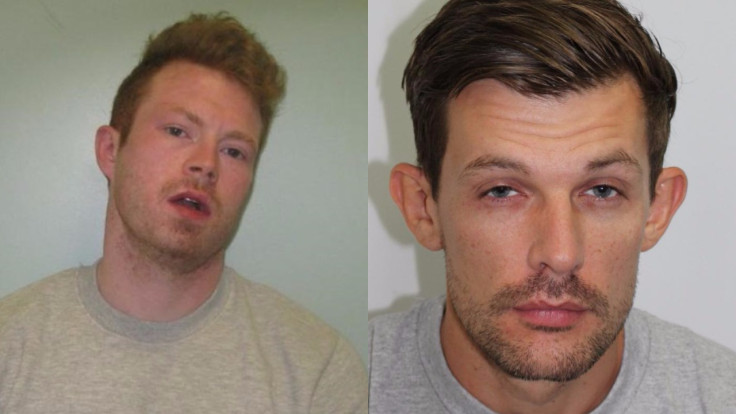 Two men who escaped from Pentonville prison have been named by police as an attempted murderer and a suspected burglar.
James Whitlock, 31, and Matthew Baker, 28, were reported missing from the north London jail at 11.45am on Monday (7 November) after an audacious breakout which reportedly saw them leave mannequins in their beds to fool guards.
Unconfirmed reports said they used diamond-tipped cutting equipment to cut through their cell bars before then jumping over the perimeter fence.
Baker was found guilty of attempted murder two weeks ago having stabbed a man in Dagenham. He was due to be sentenced on Friday (11 November).
Whitlock was on remand having been charged with conspiracy to burgle after allegedly stealing from 19 ATMs at various locations in the south-east of England.
Baker is described as a white man with ginger hair. Whitlock is described as a white man of slim build. He has the word "Tracy" tattooed on his torso.
It is not known what clothing either male had when escaping from the prison.
Detectives are advising the public not to approach the two men, saying they could turn violent.
Members of the public should instead call 999 or, to remain anonymous, Crimestoppers on 0800 555 111 should they see either man.
HMP Pentonville in Islington is a category Category B prison and holds 1,200 inmates. Dubbed the "grimmest of the grim", it has one of the highest number of assaults and homicides of UK prisons.
Convicted murder John Massey was the last person to escape from HMP Pentonville in 2012 after climbing over a wall using a makeshift rope made from bed sheets.
Massey, who is one of the UK's longest-serving prisoners after being sentenced to life for the shooting a bouncer outside a Hackney pub in 1975, was arrested 48 hours after his breakout.